When without limits, dreams are without orders.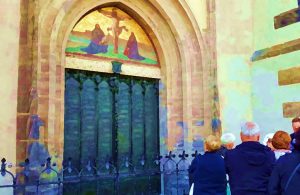 Everyone listens to music, to dance or to study. "If I were not a physicist, I would probably be a musician". Albert Einstein often was think in music, seeing his life in terms of music. In Wittenberg, Martin Luther was not only a theologian, he was also a musician and a composer. Its old market square has been a UNESCO World Heritage Site. The lovely old town of Wittenberg lies on the north bank of the River Elbe. A number of important sites in the town are associated with Luther (including the old Augustinian Monastery).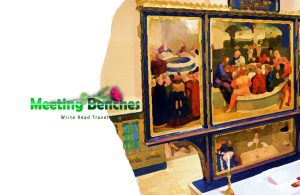 Lutherhaus, was built in 1504 and soon after became the Reformer's home. In a room once occupied by Luther, are displays of Luther's writings. Here, you can visit the Cranach House (home of the famous German artist Lucas Cranach the Elder). He was responsible for painting portraits of many figures connected to the Reformation. Among its prominent figures, this city also boasts a famous songwriter.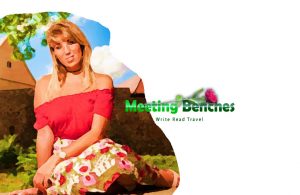 She was born into a May day, 1990 in Wittenberg (Saxony-Anhalt). ANNEMARIE EILFELD https://annemarie-eilfeld.de/ is a German singer and songwriter, released her first single in May 2010. Between 2005 and 2008, she occasionally performed on stage with different local bands. She is the daughter of a music teacher and at the age of seven, she began an education in music. Over the years, she took part in various song contests. Since June 2009, she has acted in guest appearances on Germany's popular soap opera, and has also been touring Germany with her band, which she founded in 2008. On 2010 she released her single "Animal Instinct" (under her new pseudonym Annemie), and it was met with good reviews. She is socially committed, supporting various projects of shelters for women and bone marrow donation in Germany.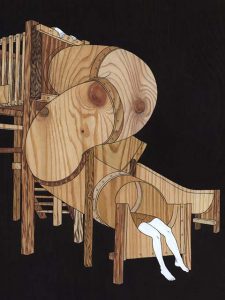 HIGH OUT – With you nothing can pull me down, when the stress gnaws on me again, you bring the Zen back into the day and it's not for some reason that you just run it with a kiss on the mouth. No matter what, there can not be anything to do with you. You just shake off my worries, nothing can stop me with you, we'll just pick it up every morning and it'll work out. High up! Because together we can not pull anything down. And suddenly there is disaster in the air. Are you felling fate for me and are you not with me, then that's not bad because I'm in your heart every time.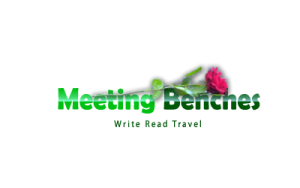 The property of the images that appear in this blog correspond to their authors. The sole purpose of this site, is to spread the knowledge of these artists and that other people enjoy their works. To pursue this issue, you can digit: https://www.youtube.com/watch?v=3wnf4deonyg