Don't forget love. It will bring all the madness you need to unfurl yourself across the universe.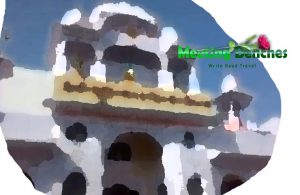 This was once a prosperous kingdom. It is here that Meerabai (the poetess and most famous devotee of Lord Krishna), was born. Merta is famous for the Charbuja Temple (located in the city centre). Also the mosque alongwith the other Hindu shrines form an important tourist attraction. In this land, you too canexperience the religious tour of Visakapatnam & Srikakulam, https://www.nativeplanet.com/travel-guide/visakhapatnam-to-srikakulam-through-beaches-and-temples-004947.html visiting the ancient sacred temples of the region.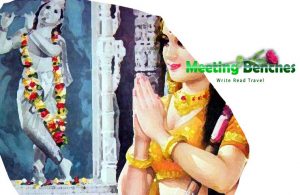 She was born in 1498 into family of Merta (Rajasthan), where she was known figure in the Bhakti movement culture. Particularly in the North Indian Hindu tradition, she is a celebrated Bhakti saint. She referred to the Lord, whom she saw as her husband, with different names. MIRABAI, also known as Meera Bai, was a Hindu mystic poet. As she belonged to a royal family and was a princess, her in-laws disapproved of her public singing and dancing. Most legends about her, mention disregard for social and family conventions. Her poetic style combines defiance and longing, joy and ecstasy centered on Krishna. In her poems, Krishna is a lover, she herself is a yogini ready to take her place by his side unto a spiritual marital bliss. The largest collection of poems credited to her, are in 19th-century manuscripts. There are no surviving manuscripts of her poetry from her century. Her poems are (metric verses in Rajasthani language. The earliest records of MIRABAI (with two poems credited to her),are from early 18th-century. She speaks of a personal relationship with Krishna as her lover and the characteristic of her poetry is complete surrender to him.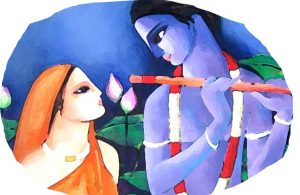 THE BELOVED COMES HOME – The one I longed for has come home. The raging fire of separation is quenched. Now I rejoice with Him, I sing in bliss. The peacocks at the cloud's roar dance with unbound joy. I rejoice in ecstasy at the sight of my Beloved. I am absorbed in His love. My misery of wandering in the world has ended. The lily bursts into bloom at the sight of the full moon. Seeing Him, my heart blossoms in joy. Peace permeates this body of mine. His arrival has filled my home with bliss. That very Lord has become my own who is ever the redeemer of His devotees. Mira's heart, scorched by the blaze of separation, has become cool and refreshed. The pain of duality has vanished.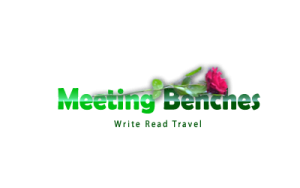 The intellectual property of the images that appear in this blog correspond to their authors. The sole purpose of this site, is to spread the knowledge of these artists and that other people enjoy their works. To pursue this issue, you can digit: https://www.amazon.com/gp/product/8175510048/ref=dbs_a_def_rwt_hsch_vapi_taft_p1_i0