The independently and wealthy artist, able to devote himself to painting without economic restraints.
It's the city of fashion (and the economic capital of Italy). There are modern and trendy skyscrapers, surrounded by beautiful historical buildings all over the city centre. Milan is one of the coolest cities in Italy. Piazza del Duomo is one of the most visited parts of the city. You should visit the roof of the Duomo cathedral instead (you get an amazing view over the roofs of the town). Here you can find the famous art academy of Brera. Brera is one of the trendy areas of Milan, where the best route to go from Piazza del Duomo to Castello Sforzesco. In the evening, if you comehere, waiting for you lots of cool bars and restaurants. The restaurant "Osteria di Brera" (dinner: Monday to Thursday, from 19:00 to 23:00), http://www.osteriadibrera.it/ is a refined restaurant that is ready to welcome all those who want to indulge in a meal of fish (cooked in most different ways).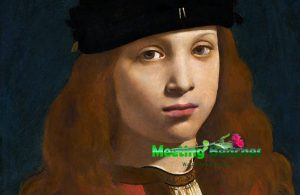 Often in profile, his portraits of the Madonna and Child are Leonardesque in conception. His major painting is Madonna and Child, in the Museo Poldi Pezzoli of Milan http://www.museopoldipezzoli.it/#!/en/discover one of the high points of the Lombard Quattrocento. According to Giorgio Vasari, he was of an aristocratic family, and was born in Milan. GIOVANNI ANTONIO BOLTRAFFIO was an Italian painter from Lombardy, who worked in the studio of Leonardo da Vinci. By 1498, he had established an independent practice, producing altarpieces, portraits and devotional paintings.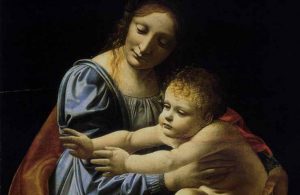 His first documented work is of 1502. If you like to admire his portrait depicting Girolamo Casio, you can enter the Pinacoteca di Brera, in Milan https://pinacotecabrera.org/ Another Boltraffio's best known work, is The Resurrection of Christ. GIOVANNI ANTONIO BOLTRAFFIO expanded his influences while in Milan, also working in Bologna under the patronage of the Casio family, executing several well regarded portraits of them (this included a piece now in the Florence's Uffizi Gallery https://www.uffizi.it/en Unlike other associates of Leonardo, he possessed a breadth of design which corresponded with developments taking place in the early 16th century. It has been suggested that Leonardo was partly responsible for his first works.
His permanent residence in Milan, is confirmed in a document in which he appears as one of the members of the jury that selected the projects for the door of the cathedral. The works that can be assigned to GIOVANNI ANTONIO BOLTRAFFIO in the last decade of the fifteenth century are Leonardesque in character, with a conception that distinguishes them from those by the master's other pupils. Into the Museo del Castello Sforzesco (Milan) https://www.milanocastello.it/ the artist's tombstone records his death at the age of forty-nine.
The intellectual property of the images that appear in this blog correspond to their authors. The sole purpose of this site, is to spread the knowledge of these artists and that other people enjoy their works. To pursue this issue, you can digit: http://www.lombardiabeniculturali.it/opere-arte/schede/RL480-00029/