From Wiedensahl up in Berlin, four hours to drive into creativity.
This country, with its historical sites, is a popular destination for nature lovers and culture enthusiasts. Surprises always happen when you least expect them. So, welcome in Wiedensahl, birthplace, residence, and workplace of a famous German artist. Visiting the Museum Mile, https://www.deutsche-maerchenstrasse.com/en/?lang=en you to can immerse yourself into his birth house, sniffing his life and activity.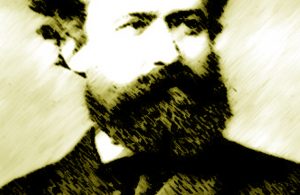 His comic text was colourful and entertaining, and led to some work being banned by the authorities, satirizing strict religious morality and bigotry. His illustrations used wood engraving (and later, zincography). He was a German poet and painter. Achieving his most notable works in the 1870s, WILHELM BUSCH published comic illustrated cautionary tales from 1859. https://www.youtube.com/watch?v=OFcW-1kBxeg He was born in Wiedensahl (a municipality in the district of Schaumburg, in Lower Saxony), in a April day, 1832. He had become influential source for future generations of artists, in both poetry and illustration. His 175th anniversary in 2007 was celebrated throughout Germany.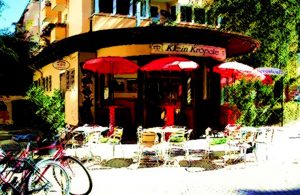 In Hanover, Klein Kröpcke (Callinstraße 2), http://www.klein-kroepcke.de/kontakt.php is the best place to start, if you are about to set out on a night of partying, but of course you will no longer be able to meet the artist who loved to illustrate metaphors of human activity by painting machines. In 1901, he suffered his first epileptic seizure, but always he worked in several genres and media (including surrealism, poetry, sound, painting and collage).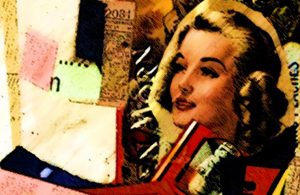 KURT SCHWITTERS was born in Hanover at Rumannstraße No. 2 (now No. 8, if you wish visit his home), in a June day. After studying art at the Dresden Academy, he returned to Hanover (where in 1911 he took part in his first exhibition, in Hanover), starting his artistic career as a post-impressionist. As the First World War progressed, his work developed a expressionist tone. Alongside his collages, he altered the interiors of a number of spaces throughout his life (the most famous was the Merzbau, the transformation of some rooms of the family house in Hanover). The Sprengel Museum in Hanover has a reconstruction of the first room of the Merzbau.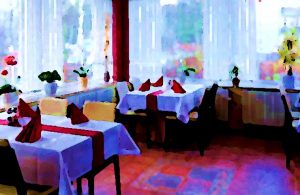 Is a very young city, with a musical band really "in theme" with its environment. You could say that Wolfsburg owes its existence to one car, the VW Beetle. Over the next few decades a whole city was built for the Volkswagen plant's workers. Its Autostadt (Automobile City) https://www.autostadt.de/start, is an cutting-edge attraction, with a museum on the history of automobiles. Not only. Here, customers are presented with their newly-minted Volkswagen, to drive home. Before leaving, do not forget to eat something Bacchus Restaurant http://www.bacchus-wolfsburg.de/essen-trinken.html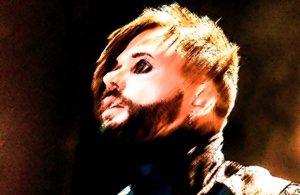 He was introduced to music through his father (who was a guitarist and singer), forced to sing Elvis Presley songs. He is most well known as the lead vocalist, drummer and founding member of the Neue Deutsche Härte band Oomph! DERO GOI https://www.facebook.com/officialderogoi/ is a German musician, poet, and writer, was born in Wolfsburg, into an April day, 1970. He grew up with his bandmate Crap, playing music in grade school. They found out that they liked the same kind of music, combining Rock and Electro scene. Thus OOMPH! http://www.oomph.de/ was born.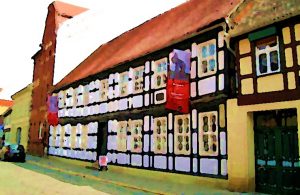 During the 14th to 16th century, it was a member of the Hanseatic League, despite being more than 150 km off the nearest seashore. Stendal is the biggest town in the Altmark region. Here you can breathe the atmosphere that inspired the books of a Russian-German writer, including remains of its medieval town fortification, including two Gothic brick gates. The Winckelmann Museum (Winckelmannstraße 36–38), dedicated to the archeologist Johann Joachim Winckelmann. https://www.winckelmann-gesellschaft.com/winckelmann_museum_ein_stueck_geschichte.html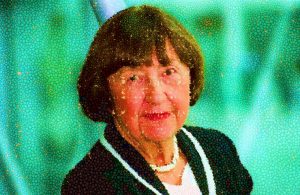 As the daughter of a German mother and a Russian father, after the Second World War she studied German, among other things, and then worked as a journalist for the "Süddeutsche Zeitung". She was a German writer, with an oeuvre comprises short stories and film scripts. She started her career as a writer for children's books and Young Adult literature, but focused predominantly on writing Novels in her later years. IRINA KORSCHUNOW was born in Stendal, in a December day, 1925. In 1983 she published her first novel for an adult audience (The family chronicle), which followed Oono titles like "Parachute" and finally, in 2009, "Slow goodbye." She died on December 31, 2013, the day of his 88th birthday in Monaco.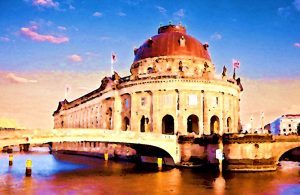 Here, where a famous figurative artist was born, waiting for you the masterpieces Berlin Museum (one of these items it's the Pergamon Alter frieze, which was discovered in 1886). Something special? The Bode Museum, https://www.smb.museum/en/museums-institutions/bode-museum/home.html is the home for art works of the Byzantine, Gothic, Renaissance and Baroque style. Its sculpture collection is one of Germany's largest collections.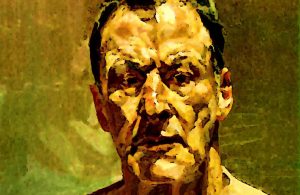 At a Christie's New York auction in 2015, his portrait of Sue Tilley work sold for $56.2 million. He is rumoured to have fathered as many as forty children, and fourteen children have been identified (two from his first marriage, and 12 by various mistresses). He (the son of a Jewish architect and grandson of Sigmund Freud), was born in Berlin in a December day, but his family moved to Britain (to escape the rise of Nazism), where he attended Goldsmiths College, London. Then, during time LUCIAN FREUD had become figurative art artist. His works are noted for psychological penetration of the relationship between artist and model. His early career was influenced by surrealism, but by the early 1950s his paintings tended towards realism. They are generally sombre, often set in unsettling interiors and urban landscapes. Girl with a white dog (1951–1952, at the Tate Gallery), it's portrait of his first wife.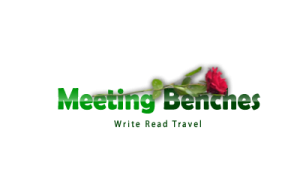 The intellectual property of the images that appear in this blog correspond to their authors. The sole purpose of this site, is to spread the knowledge of these artists and that other people enjoy their works. To pursue this issue, you can digit: http://meetingbenches.com/2018/07/pushing-the-boundaries-of-art-a-photographic-travel-inside-german-creativity/