The grandfather of Icelandic artistic tradition
JOHANNES SVEINSSON KJARVAL 1/3 – He was adopted and worked as a fisherman, but he spent every spare time drawing and painting. This artist born in an October day, is considered one of the most important Icelandic artists. At age 27 was admitted to the Royal Danish Academy of Fine Arts, and during the Copenhagen years he became acquainted with various styles. Later he took trips to France and Italy. He loved to paint the Icelandic lava fields, seeing in them faces and figures (and "The Sisters of Sapi", is typical of this his trait).
JOHANNES SVEINSSON KJARVAL 2/3 – His landscapes, are what we'd call abstractions rich in color. He was Iceland's first professional artist, with a major influence upon many Icelandic painters to come. Some of his works include absurd and symbolist elements (mixing elves and myths), although he not was surrealist painter. After a long life, leaving thousands of drawings and paintings, he was a prolific painter. He grew up in the Borgarfjordur district, https://www.icelandtravel.is/about-iceland/destination-guide/borgarfjordur-eystri/ remaining tied to the beautiful fjord throughout his life, one of Iceland's supreme hiking areas, with magnificent colorful mountains. Borgarfjordur Eystri is a fishing village situated on a grassy valley, along a short wide fjord of the same name. This is the birthplace of this painter. On display, at the local church, there is a magnificent his altarpiece. A monument dedicated to him can be seen just outside the village (as well as a small exhibition in the local community center).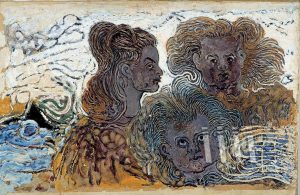 JOHANNES SVEINSSON KJARVAL 3/3 – Many of his works include Icelandic landscape, but many of his landscape paintings are partially abstract, zooming on the closest ground. His paintings vary in style and frequently, mixing different styles into a very personal style. Later in his life, his art also included abstract painting. One of three buildings belonging to the Reykjavík Art Museum, presents his works alongside temporary exhibitions.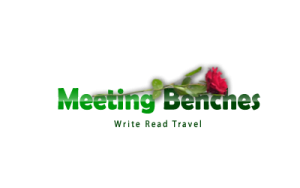 The intellectual property of the images that appear in this blog correspond to their authors. The sole purpose of this site, is to spread the knowledge of these artists and that other people enjoy their works.