The most creative Icelandic writer of the 20th century
In addition to novels, his literary production includes stories and poems, reviews and plays. Icelandic writer, who was awarded the Nobel Prize in 1955, Halldór Laxness was born in Reykjavík on an April day in 1902. He spent his childhood on a farm, listening to ancient sagas and absorbing the spirit of the stories of Iceland. From an early age, he had shown his talent as a writer. Still young, he left Iceland to travel around Europe, remaining for some time in a Benedictine monastery. After 1929 he approached socialist ideals, attending several cultural intellectuals.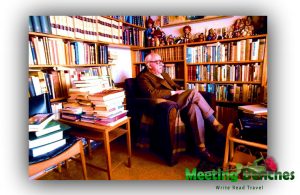 He had adopted the surname "Laxness" in honour of Laxnes (in Mosfellsbaer), where he grew up, where his family having moved from Reyjavík in 1905 He was one of the greatest exponents of the Icelandic narrative of the twentieth century. After 1945 he began to criticize the influence exerted by the United States in Icelandic political life, being accused of sovietism by the Americans. His spiritual experiences, are reflected in several books of an autobiographical nature.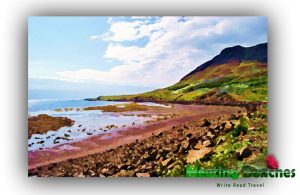 Maybe you too will do nature walk, http://visitmosfellsbaer.is/ in the peaceful outskirts of Mosfellsbaer – where Halldór Laxness had spent his childhood – taking a guided tour (for individuals and small groups). The tour includes about 90 min recreational walk on a rugged trail. Then you can visit a special home, where all sorts of traditional treats will be served.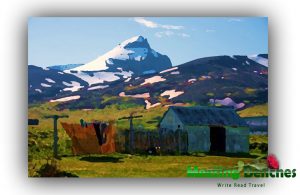 Under the glacier, it is a novel by the Icelandic author Halldór Laxness, published in 1968. The novel is narrated in the first person by a student of theology, charged by investigating the behavior of pastor Jón Jónsson, parish priest of a village under a glacier. The bishop's emissary thus goes to the village, ascertaining that all the shortcomings he is accused of are true. That priest is much loved and appreciated by his community, to whom he lends his work as handyman and farrier. Page after page, you will discover that the protagonist meets a strange character who is a friend of Jón Primus, a figure halfway between the magician.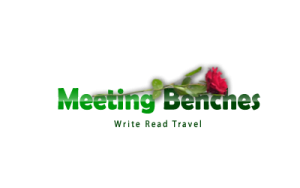 The intellectual property of the images that appear in this blog correspond to their authors. The sole purpose of this site, is to spread the knowledge of these artists and that other people enjoy their works. To pursue this issue, you can digit: https://www.amazon.com/Under-Glacier-Halldor-Laxness/dp/1400034418