One man's passion for Rock Art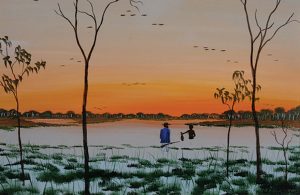 PERCY TREZISE 1/3 – He was a painter and writer, historian and documenter of Aboriginal rock art. He was born in Tallangatta (Victoria) in 1923 and is associated with Far North Queensland and the rock art galleries of the Cape York Peninsula. He attended a bush school and his interest in Aboriginal people began, when he won a copy of the Red Centre written by Findlayson. His trip to peninsula of Quinkan Country, named for the supernatural spirits, which live in the area around Laura (a small Aboriginal community) moved his heart.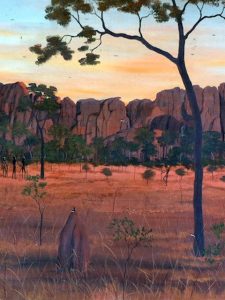 PERCY TREZISE 2/3 – During WW2 he served in the Royal Australian Air Force, later worked as an airline pilot. From the air he learned to identify areas likely to contain Aboriginal rock art (which he subsequently explored on foot). https://aso.gov.au/titles/tv/big-country-peninsula-people/clip2/ Four of his late paintings are available for sale at Pam Schultz Gallery http://www.pamschultzgallery.com/ in Kuranda, North Queensland, Australia.
PERCY TREZISE 3/3 – During the 1960s he regularly overflew Dunk Island attempting to locate the Aboriginal galleries, and later walked there, to find them based on his aerial observations. With Aboriginal artist Dick Roughsey he collaborated on a series of children's books. Some of his published books include Land of the Dingo People (Journey of the Great Lake), Black Duck and Water Rat (Stories of the Dreamtime Tales of the Aboriginal People), and Flying Fox Warriors (Stories of the Dreamtime Tales of the Aboriginal People). He died in a May day in Redlynch, Queensland. You can admire two paintings ofthis artist in Cairns (Queensland, Australia), https://www.cairnsartgallery.com.au/collections/artist/percy-trezise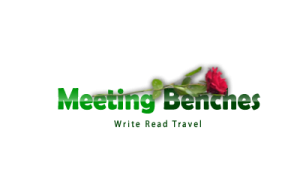 The intellectual property of the images that appear in this blog correspond to their authors. The sole purpose of this site, is to spread the knowledge of these artists and that other people enjoy their works. To pursue this issue, you can digit: https://www.goodreads.com/book/show/6662174-the-quinkins