Bequally equally skillful in watercolor, oil and etching
ANDERS ZORN 1/3 – He was one of the most prominent Swedish artists, painter and sculptor, best known for his nude studies and portraits (especially of the common and working class). He was born in 1860 in Mora to a young unmarried peasant woman and his life was not easy, because he had never met his father. his talent and his art made him wealthy. It was primarily his skill as a portrait painter, why members of Stockholm society approached him with commissions. His subjects included three American presidents. With great determination he became one of the most famous Swedish artists. His nudes were primarily female figures and he used the plain air painting technique, blending the female forms with their surroundings. Some of his most important works can be seen at the Swedish National Museum of Fine Arts in Stockholm.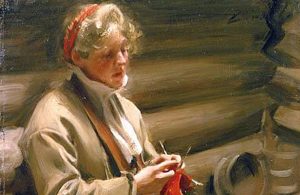 ANDERS ZORN 2/3 – From a young age he displayed artistic abilities and became fascinated by all forms of art. His teachers were amazed by his talent and at the age of 15 he entered the Royal Swedish Academy of Arts in Stockholm. His paintings were characterized by expressiveness, which is hard to convey in words. From 1889 to 1894 he produced a number of works, which earned him a prominent position in the Parisian art world.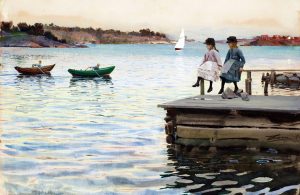 ANDERS ZORN 3/3 – As an aquarellist created some really wonderful pieces of art, including "The Thornbush" and "Summer Vacation". "Our Daily Bread", his most famous water color, was commissioned by Swedish National Museum. His artistic abilities contained the ability to capture the personality of the subjects, he painted. His life story culminated with an astonishment ending, when he fell in love with a beautiful girl and his marriage proved lucky for him. In 1896 he decided to move back to Mora, where he changed his painting motifs, painting the common folk. During the last years of his life he suffered health problems and died in 1920. His wife worked to create Zorn House, museum in his honor http://www.zorn.se/en/visit-us/zorn-house/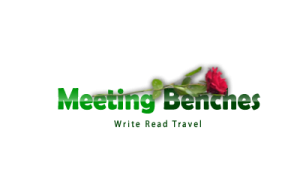 The intellectual property of the images that appear in this blog correspond to their authors. The sole purpose of this site, is to spread the knowledge of these artists and that other people enjoy their works. To pursue this issue, you can digit: https://www.anderszorn.org/biography.html