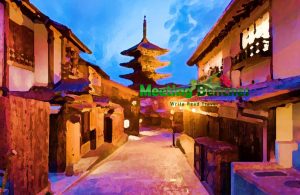 The history of each national culture matures with the expressions in its own creative language. Rich in temples and plants, parties and good food, it is also highly technological place, which must be seen at least once in life. Japan is a unique country at the time to preserve their culture and combine with the modern needs of its citizens and geishas are still influential with powerful men, also considered national proud for preserve the ancient traditions and costumes, because good kimono is synonymous of elegance. You will be astonished how Japan https://www.jnto.go.jp/eng/ has managed a wonderful balance between old and new.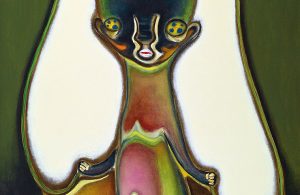 We are going to travel almost 1200 km (in just approximately 16 hours by car) to get to know this special land, starting from Tokyo. You can admire the creativity of IZUMI KATO – man, who continues to use hands to paint in the Museum of Contemporary Art http://www.mot-art-museum.jp/ita/ For him beauty is a personal concept. His surreal paintings made him an artist of growing significance.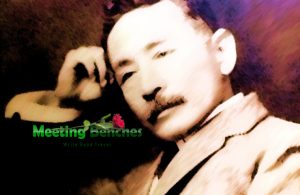 Considered to be the greatest Japanese writer, NATSUME SOSEKI was born in Tokyo, http://www.gotokyo.org/en/tourists/info/center/index.html His literary career began with contribution of haiku and literary sketches to literary magazines. He followed on this success with short stories and then novels. Much of his work deals with the relation between Japanese culture and Western culture. In 1914, he published "Kokoro" (The Heart of Things) novel, which is considered his masterpiece.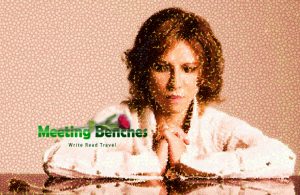 From Tokyo to Tateyama http://www.jnto.go.jp/eng/location/spot/tic/tateyama.html we arrive in 5 hours by car (420 km / 261 miles,). Here was born YOSHIKI HAYASHI, a Japanese musician, songwriter, composer and record producer. He achieved international fame as the leader and a co-founder of the heavy metal band X Japan, for which he is the drummer, pianist and main songwriter. The band achieved breakthrough success in the late 1980s.
It takes 260 km / 162 miles and 3 hours drive from Tateyama to Hikone and its castle http://www.hikoneshi.com/en/hikone-castle completed in 1622. Located on the top of Konkizan hill and surrounded by forest, this fortified site is considered one of the most valuable in all Japan. From the third floor of its central tower you can give your eyes the joy of a stunning view of Lake Biwa.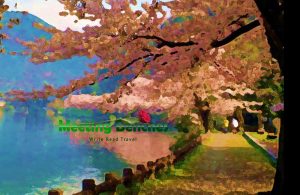 From Hikone to Otsu you we continue only 70 km / 43 miles and 1 hour by car. Lake Biwa is the largest in Japan and along its perimeter, you can find many places of artistic interest and tourist sights, such as the town Otsu, https://www.jnto.go.jp/eng/regional/shiga/otsu.html immortalized by the prints of Hiroshige Ando, town which in the seventh-seventh century had been the capital of Japan for five years.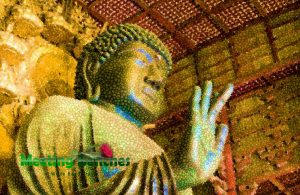 Short drive from Otsu leads us to Nara, 55 km / 34 miles in 1 hour drive. It is the birth place of IZUMI KATO. This place is one of oldest sanctuaries, where you can see important temples and huge park, home of thousands of deers. 30 km / 19 miles and 1 hour drive, accompany you from Nara to Asuka, http://www.japanvisitor.com/japan-city-guides/asuka                                                                                                                                                                       In Azuka,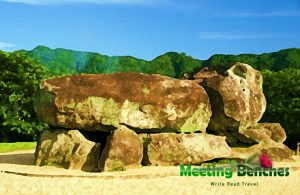 a journey back in time lead us to the origins of Japanese history. Asuka is the land where ancient palaces were located. During the Asuka period (538-710), the seat of imperial power took place here. In various parts of the Asuka region are unusual carved granite stones. How or why this colossal stone and others was carved remains a mystery. They appear to be a different style than later Buddhist sculptures.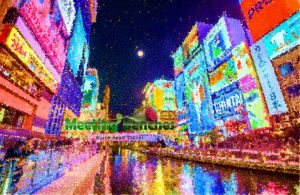 From Asuka to Osaka (55 km / 34 miles, 1 hour drive), we travel to admire the symbol of Osaka, Osaka Castle, built by the hegemon Toyotomi Hideyoshi, who ruled Japan in the latter half of the 16th century. The castle tower is surrounded by secondary citadels, gates, turrets, impressive stone walls and moats. The entire Osaka Castle Park covers about two square kilometers with lots of green space. The Kaiyukan Aquarium, http://www.kaiyukan.com/language/eng/, is one of the most spectacular aquariums in Japan. It introduces various forms of life that inhabit the Pacific, in a well organized and impressive manner.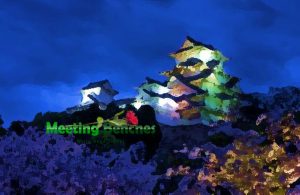 100 km / 62 miles (in 1 hour and 20 minutes by car) is what we need to arrive to Himeji, known for its castle http://www.japan-guide.com/e/e3501.html that has the elegance of a white heron with its wings explained. Considered the most beautiful castle in Japan, it is one of the few castles escaped from the devastations produced by men and nature.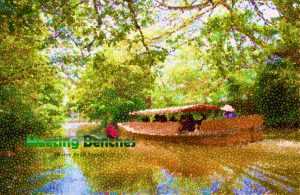 From Himeji (225 km / 140 miles, 3 hours by car), http://visitshimane.com/ we reach Shimane, where the painter IZUMI KATO was born. Do not let yourself be fooled by the simplicity of his art, no matter he leaves his paintings untitled. The ancient art of this place has been the key to his artistic aesthetics. In fact, this is a very quiet place.
The intellectual property of the images that appear in this blog correspond to their authors. The sole purpose of this site, is to spread the knowledge of these artists and that other people enjoy their works. To pursue this issue, you can digit: http://meetingbenches.com/2017/09/japan-twenty-pictures/