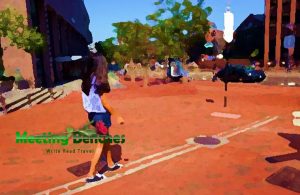 FROM CAPE ANN TO HANCOCK SHAKER VILLAGE
As always, starting an Author's Journey, we suggest to explore creativity of someone born in this land, such as painter Louise Upton Brumback, songwriter Jake Armerding or reading a novel by Nathaniel Hawthorne or some poems by Elizabeth Bishop.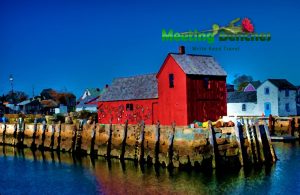 Jutting out into the Atlantic, 25 miles north of Boston, Massachusetts, is Cape Ann. For more than 150 years painters have visited the quaint and rustic towns that make up this unique area. When you think of Massachusetts painters and Cape Ann artists, https://capeannvacations.com/, these include 65 painters from the 19th and 20th centuries and represent a diverse range of styles and techniques. Among the most famous female painters belongs: Cecelia Beaux, Marion Boyd Allen and Louise Brumback.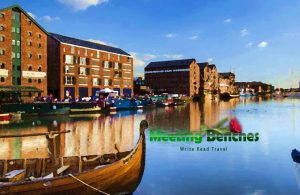 Within a short distance from Cape Ann, you will see the oldest port of Gloucester, http://gloucester-ma.gov/index.aspx?NID=133 the oldest art colony in North America. For four hundred years its Atlantic coast has marked the lives of fishermen, artists and visitors. Founded in 1623, this town offers unspoiled beaches and water activities (such as kayaking, snorkelling and fishing). Together with the history of dining, you can also enjoy delicious seafood in the restaurants on the waterfront.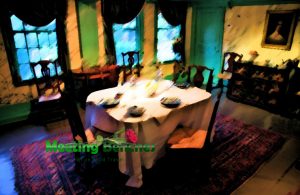 In 1668, the owner of a ship had built a house on the port of Salem, which later became one of America's most beloved historic houses. The House of the Seven Gables https://7gables.org/ is better known by novel readers as the scenario of a world famous book. A judge involved in collecting evidence on Salem's witches is one of ancestors of NATHANIEL HATHORNE, American novelist, dark romantic, and short story writer, who was born here.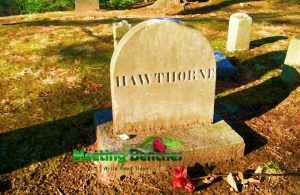 Franklin Pierce (14th president of the United States) was among his fellow students too. His famous novel "The Scarlet Letter" was published in 1850 followed by a succession of other novels. The Scarlet Letter has inspired numerous film, television and stage adaptations.
Arriving to Boston you can visit the Museum of Fine Arts http://www.mfa.org/ to see some masterpieces like Botticelli's "Venus" and Van Gogh's "Postino". In Boston you may walk 2.5-mile-long (4.0 km) path through downtown Boston, that passes by 16 locations significant to the history of the United States, feeling of reliving a piece of the story of the American Revolution. Located in the heart of Boston, Quincy Market is wonderful display of great things to eat in a fun environment and combines the glories of the past and the vitality of the present with dozens of food shops and restaurants.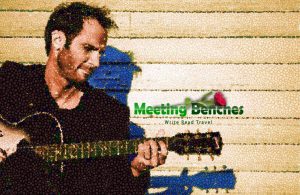 JAKE ARMERDING, American musician in Boston is dedicated to contemporary folk music and the classic folk rock of the 1960s. A Boston radio station honored his first recording with the Best New Artist Award 2001. He stands out from the crowd of songwriters for his ability to create something new from something old. He uses acoustic string instruments such as mandolin, acoustic guitar and violin.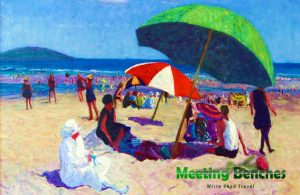 LOUISE UPTON BRUMBACK, artist known for her landscapes and marine scenes, were among the most famous painters of Cape Ann artist. Born in Rochester, at the end of high school she meditated on the opportunity of a musical career, opting for painting. http://www.capeannmuseum.org/collections/ She was greatly influenced by William Merritt Chase's painting, but later developed her personal style through a thorough study of the work of other artists.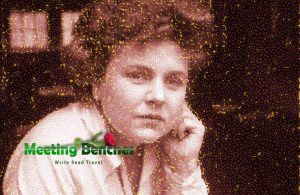 She, an American poet, well-known for her spiritual and descriptive verses, won the Pulitzer Prize for Poetry in 1956, the National Book Award in 1970. ELIZABETH BISHOP was born in Worcester, http://www.worcestermass.org/ but after graduation she often traveled abroad. The traumatic events of her early childhood gave the nascent artist a profound sense of the fragility of home and family. Much of her work is a meditation on the value of art in human life and the need for exploration.
Our trip ends in Hancock, where we suggest you to visit the Hancock Shaker Village https://hancockshakervillage.org/ living history museum, which brings the story to life, preserving it for you and for future generations. In Hancock, this Shaker village (a Christian restorationist set, founded in the 18th century in England) was founded in 1791. The village was closed and sold in 1960 but today a local group manages the property as a museum. It was declared in 1968 a National Historic District.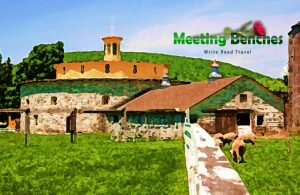 The intellectual property of the images that appear in this blog correspond to their authors. The sole purpose of this site, is to spread the knowledge of these artists and that other people enjoy their works. To pursue this issue, you can digit: http://meetingbenches.com/2017/09/massachussets-united-colors/