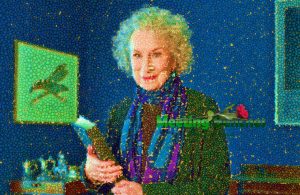 Margaret Atwood was born in Ottawa (Ontario) in 1939, spending some of her early years in the Québec-North bushes. Then she moved to Toronto. She studied at the local university. She is a full time writer since 1972. https://www.poemhunter.com/poem/the-moment/ She is a short story writer and The Circle Game (1964), her first publication, was a book of poetry, but several more poetry collections have followed after. She is Canada's most eminent novelist and poet and her works having been translated into over 30 languages.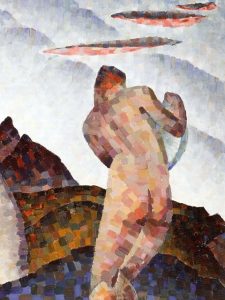 In her latest novel Last Heart she tells a story not far from reality: what can happen in a world, where everything is commodified, where to ensure our survival we are forced to hurt. Some of her books have been adapted for stage and screen. http://margaretatwood.ca/
YOU FIT INTO ME – You fit into me, like a hook into an eye. A fish hook. An open eye.
The intellectual property of the images that appear in this blog correspond to their authors. The sole purpose of this site, is to spread the knowledge of these artists and that other people enjoy their works. To pursue this issue, you can digit: https://www.amazon.com/The-Door/dp/B0037Y9P0C