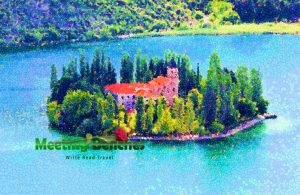 Croatia is an emerging tourist destination, country, which includes over thousand islands, 8 national parks, 11 natural parks and seven world heritage sites. Http://croatia.hr/en-GB What we suggest is to do a special "Author's Travel" surrounded virtually with four Croatian artists. The charm of Zlatko Prica's paintings, a musical selection by Arsen Dedić, together with the poems of Dobrisa Cesaric and a novel by Dubravka Ugresic is all you need to feel Croatian art echoes in you memory for long time.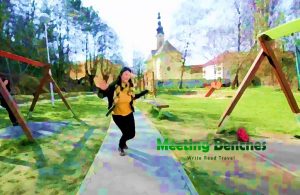 Find a small hotel http://www.hotel-grgin-dol.hr/en.html which offers delicious food, in walking distance of the city center, with affordable prices and enchanting surroundings. For centuries, Požega has been the heart of Slavonia. Https://www.youtube.com/watch?v=QlVL1U2ByDk Nestled on the Golden Valley and embraced by the mountains, this city awaits you with its mighty medieval fortress surrounded by vine-hills. You can visit the Franciscan monastery, the church of Saint Spirit and the Cathedral, but this city is also home of the Croatian Short Film Festival.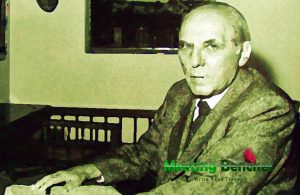 DOBRISA CESARIC was a poet and Croatian translator, born in Požega. He can be considered the founder of modern Croatian poetry. He has written about hundred poems in just over half a century (most of which are on one page). Https://www.youtube.com/watch?v=xa9m3Y8CzHU Kutina is a small town on the southern wooded slopes of Moslavačka, a place where you can visit the church of Our Lady of the Snow (with stunningly beautiful baroque style furniture). The whole town http://www.turizam-kutina.hr/ is rich in woods and streams, but in the surroundings and in the historic center you can find ancient archaeological sites. In the center of the town there is Museum of Moslavina and the manor house of the Pazder family, with its beautiful garden.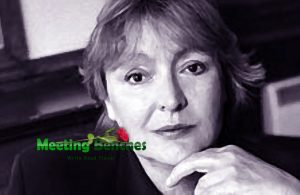 DUBRAVKA UGRESIC was born in Kutina. She is a post-Yugoslav writer. Because of her anti-nationalist position and critisism of war crime, she had to leave Croatia. She has published novels and short story collections, which are widely admired for her innovative approach to the essayistic literary genre. Her work is published in numerous European and American literary magazines and newspapers.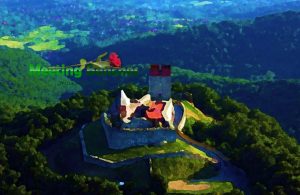 Visiting this city, means making a real to dive into museums and art sights, but we recommend walking by foot or use of bicycle. The oldest part of Zagreb http://www.infozagreb.hr/&lang=en is on the hill and you can get there with the funicular railway, while the modern heart is represented by the Lower Town, full of museums. Medvedgrad is the oldest medieval fortification in the city, and was built to defend the city against the invasions of the Mongols.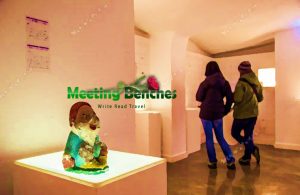 Do not forget to visit the Museum of Interrupted Relationships, https://brokenships.com/visit/museum-details where finished love stories became the art. In this unusual place, you can look at photographs, rings and clothes, all kinds of stuff, which remain when the love is over. The exhibition based on objects donated from former lovers includes also brief description.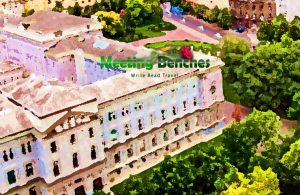 Based in Renaissance palace, the Mimara Museum http://www.mimara.hr/ is the most important cultural space in Zagreb. Open to the public in 1987, this site includes 3750 works of art ranging from the ancient world to the XX century, even 450 drawings and paintings made by famous masters including Raffaello, Velasquez, Rubens, Rembrandt, Goya.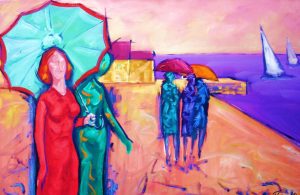 Painter ZLATKO PRICA studied at the Academy of Fine Arts in Zagreb. What he painted was functional to color. Finally, each of his paintings was governed by the vital energy of colors. In the 1960s, he approached abstractism, no longer captivated by the geometries of the realism of the origins. https://www.youtube.com/watch?v=1t8CuoDAYHY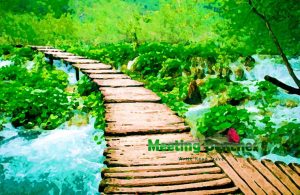 Visiting Plitvice Lakes National Park is a must. In 1979 this corner of beautiful natural sight has been proclaimed World Heritage by UNESCO. Http://www.np-plitvicka-jezera.hr/en/ The best time to visit this place is between May and June, when the lakes are loaded with water and the paths are not yet overcrowded with tourists. The Plitvice Lakes National Park – formed by 16 lakes fed by the Bijela Rijeka and Crna Rijeka rivers – is on halfway between Zagreb and Dalmatia. A series of paths and 18 km of wooden walkways provide you with a unique waterfront landscapes.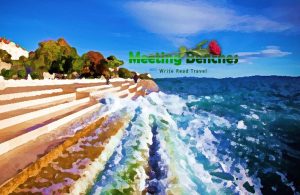 Other favoured town in Croatia is Zadar, which still retains some of the Venetian fortifications. In 1409, this town was sold to Republic of Venice and became a bastion of resistance against Ottoman raids. Zadar remained in Venetian hand until 1797. http://www.zadar.travel/en/naslovna The cathedral of Sant'Anastasia is the beautiful church of Dalmatia. The marine organ is an artwork made up of 35 cannons. Thanks to the swirling wave of sea water, these rods produce sounds continuously.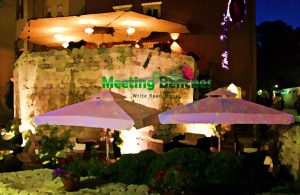 Šibenik, a gem in the Croatian Adriatic, is situated along the mouth of Krka on the most picturesque part of the eastern Adriatic coast. Numerous churches, monasteries, palaces and four fortresses frame the city around. Near the town there are two national parks – Krka and Kornati whose fascinating landscapes take visitors breath away. Http://www.kornat-excursions.hr/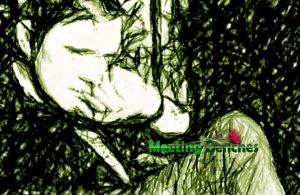 , Croatian poet and writer, singer, musician and songwriter, ARSEN DEDIC was born in Šibenik in 1938. The Gulf of Šibenik is a nautical paradise filled with 240 islets and rocks, each interesting its own way. If you are interested in a famous beach-fishing resort, you need to visit Krapanj island. Enjoy your trip to Croatia.
The intellectual property of the images that appear in this blog correspond to their authors. The sole purpose of this site, is to spread the knowledge of these artists and that other people enjoy their works. To pursue this issue, you can digit: http://meetingbenches.com/2017/08/croatian-creative-journey/