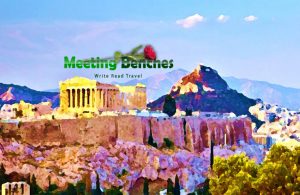 Scheduling a tour is the most convenient way to explore places in Greece. Most visits are organized in Athens and Mykonos, Corfu and Crete. These tours include sightseeing, picturesque places and museums. Our suggestion is to create your own Greek Author's Travel, which include the knowledge of painter Nikiphoros Lytras, reading a novel by Margarita Karapanu, delightful Poetic collection by Costantino Kavafis and listening to a musical selection by Nikos Vertis.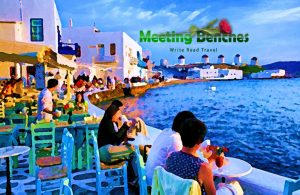 Bars and cafes, sunsets and windmills, churches, old as the hills. A corner of paradise, romantic archipelago with a mild climate that lasts throughout the year. Cyclades include the most famous island among the Greek tourist resorts, Mykonos, http://www.mykonos.gr/?PageLang=english the prototype of the typical Greek island, white houses and windy alleyways, clear waters and sea with intense blue color.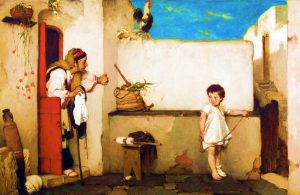 NIKIPHOROS LYTRAS was born in the village of Pyrgos (Tinos Island) and was one of the most important exponents of painting, design and fine arts in Greece. He represent greek daily life with kindness, spirituality and simplicity. Https://www.youtube.com/watch?v=R1-bnxfKsEI A must is of course a visit of Athens, its the Zeus Temple, Syntagma Square, but also its museums. Also a walk in the quaint district of Plaka is a due.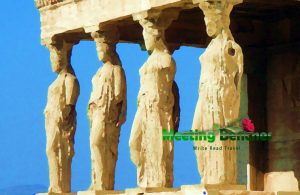 Among the museums, do not forget the National Art Gallery and Alexander Soutzos Museum http://www.europeana-inside.eu/national_gallery_a_alexandros_soutzos_museum.htm to admire a painting of Nikiphoros Lytras made in 1865: Antigone in front of the dead Polynices. Next interesting museums to visit are: National Archaeological Museum, New Acropolis Museum and Byzantine Museum. Other tourist attractions include Acropolis, the Eretteo, the Odeon of Herod's Attic, archaeological and historical finds of fundamental importance worldwide.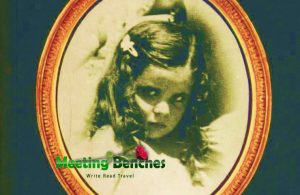 MARGARITA KARAPANU was born in Athens, although she grew up between Greece and France, studying film in Paris. Her first novel Cassandra and the Wolf was first published in 1974 in France, Greece and other countries, finding the attention of critics and authors. This novel became a contemporary classic in Greece, telling what fables do not say.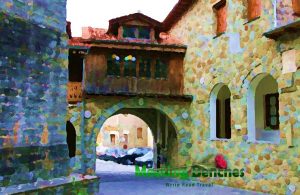 In Metsovo, the old home of the Tossizza family is today a museum of the traditional art of Epiro http://www.mcc.gr/metsovo/ArtGallery.htm that gives you a knowledge with family life of well-known families of the period including Between IV and XIX century. The explosion of the flagship of Nasuh Ali Pasha, is a beautiful painting by Nikiphoros Lytras you can see in the Averoff Gallery here. Visiting this place is an adventure, mystic moment and a fascinating cultural journey.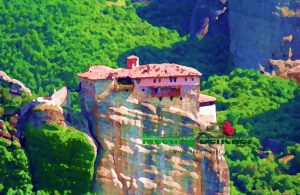 The Meteors http://www.grecia.info/meteore/ are extraordinary examples of human ingenuity, that exalts the wonders of nature. In a landscape, which could be the ideal for a movie, you can admire impressive sandstone towers where stand six monasteries. To see Meteor monasteries seem apparently inaccessible, but you can also reach them with children, enjoying breathtaking views and dizzying descents.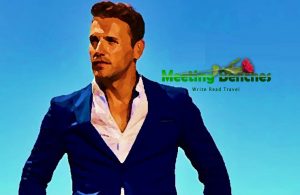 NIKOS VERTIS was born in Netherlands in 1976, but he is a Greek composer, who has already released five albums. His family moved to Thessaloniki (Greece), where at age seven he began playing the buzuki, then singing in the small clubs of Thessaloniki and other places in Macedonia. Https://www.facebook.com/NikosVertisOfficial/ In 2003 she released her debut album (Become a Fast Night).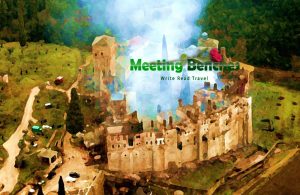 While walking in the paths of the peninsula, you can forget about the life you left behind. Mount Athos http://www.grecia.info/penisola-calcidica/ is the another beautiful region of Greece. Access to the peninsula is limited by ecclesiastical authorities to a maximum of 10 non-Orthodox pilgrims per day (strictly forbidden is the presence of women). This is a world without progress, a timeless place where the severe rules of the monks are Worth.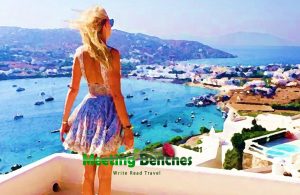 The intellectual property of the images that appear in this blog correspond to their authors. The sole purpose of this site, is to spread the knowledge of these artists and that other people enjoy their works.