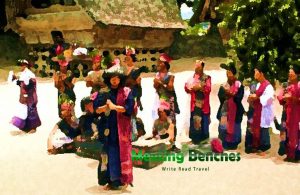 During the Suharto regime, he, a Christian, for communion sympathies suffered eight years in prison. He is an Indonesian poet, essayist and writer of short stories. Born in North Tapanuli (north of Sumatra) in 1924, he belongs to the "Generation of the 45" (a group of artists, who matured during Japanese occupation and revolution, sharing the same existential rigor). All of them were thinkers open to the world, they wished they all were different. He, a young and troubled reporter looking for a foot in the moving world, had arrived in Jakarta in 1946.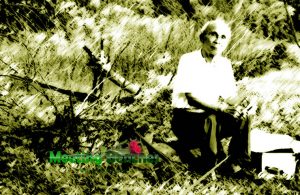 After graduating, SITOR SITUMORANG went to the United States in 1956, to deepen his cinematography studies at the University of California. Since then, he – the most "Western" among Indonesian poets – has traveled throughout the history of young Indonesian literature, even traveling throughout Europe. For the marvel that he manifests in front of all creation, his work constitutes a friendly presence, as well as his ability to have affection in every circumstance. His religious poems are lurking in solitude, because he searches for God in his absence. During the winter solstice of 2014 at the age of 91, he died in his home in Apeldoorn (The Netherlands).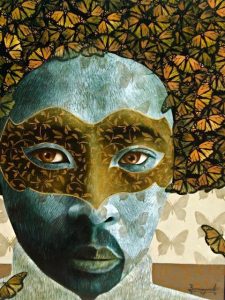 INCOMMUNICADO / HOSTAGE – The cell is solid black, the locking-up proceeds from cracks in the door electric lights pierce the eyes. At the nearest mosque the call to evening prayer has just finished. A civilian informant looks around then strikes a match, checking to see that his prisoner is still there, while outside civil war rages. He lights a candle, a stub from last night, then suddenly asks: "So you're sitorsitumorang?" I stare at the candle, let my eyes grow accustomed to the light and the buzz of that name, like the name of that one in Eden when God was looking, and calling out: Adam! Adam! Outside is civil war, history counts victims and dreams. Between the informant and myself is but the candle light and a yawning gap between God and the first man.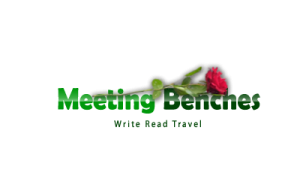 The intellectual property of the images that appear in this blog correspond to their authors. The sole purpose of this site, is to spread the knowledge of these artists and that other people enjoy their works. To pursue this issue, you can digit: https://www.amazon.com/Love-Wonder-Poetry-Sitor-Situmorang/dp/9798083253