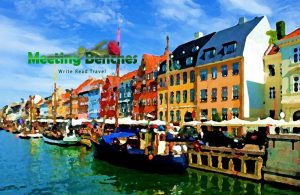 Welcome to Copenhagen, where art accompanies you at every step, seeingt the Opera or Royal Danish Playhouse buildings. Next to the Nyhavn, you find the houses of Copenhagen with enamelled windows, colorful facades and pointed roofs. Within this functional city, designed to improve lives of people with architectural and aesthetic solutions, who are looking for functional beauty, our trip begin, ready to travel 555 km (345 miles) in just 6 hours by car. http://www.visitcopenhagen.com/copenhagen-tourist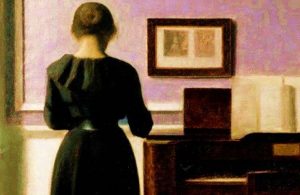 VILHELM HAMMERSHOI was born in Copenhagen and is in this city that studied painting, attending the Academy of Fine Arts. His interiors paintings with a hypnotic atmosphere retain the echo of Flemish painters of the 17th century, together with silence and the solitude of his characters. "Interior with the floor and woman dressed in black" is delicate painting, which you can admire in the Ordrupgaard Museum http://ordrupgaard.dk/en/ At the Statens Museum for Kunst is on display a wonderful selection of his works http://www.smk.dk/en/visit-the-museum/exhibitions/past-exhibitions/2012/hammershoei-and-europe/about-hammershoei/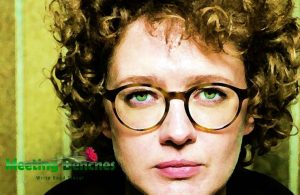 Music is a widespread art and in the period, we are experiencing is the most widespread art form. But the great paradox lies in the fact, that although it is a form of mass art, it is sometimes the one with less value given. But in Denmark this is not always true. MARIE KEY has become famous thanks to a radio competition for artists. Her real name is Marie Key Kristiansen, was born in Copenhagen and since 2002, she has worked with many musicians. Their genre of her music was considered "urban pop."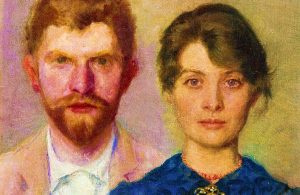 Leaving Copenhagen towards Frederiksberg – 5 km (about 3 miles) in 15 minutes – the town, where younger MARIE KRØYER had aspired to become a painter. She had attended private art academies in Denmark and Paris. Even today, many people continue to remember her as the beautiful wife of Peder Severin Krøyer (a painter who belonged to the artist colony: Skagen painters). The paintings of this woman with great unexpressed potential can be seen in Skagens Museum http://skagenskunstmuseer.dk/en/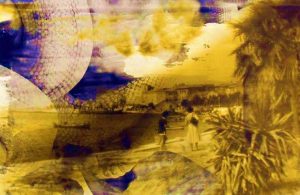 JYTTE MARIA REX was also born in Frederiksberg and studied painting at the Danish Royal Academy of Fine Arts. Http://jytterex.dk/index.php Together with other very creative women, in the late seventies in order to support women's rights, she started pioneering exhibitions. For her, "everything is the only reality", always in the endless movement. Her creative expression covers a great expressive horizon, with pen and ink designs, pointed brush, acrylics.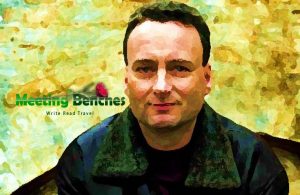 Frederiksberg is behind us, we wait to arrive to Roskilde, in 35km (about 22 miles) and 30 minutes, a town located in Selandia. Until 1443, this town had been the capital of Denmark. In addition to visit of the cathedral, you can visit the Viking Museum, where you can admire the remains of five Viking ships. Roskilde hosts its rock festival every year. Here, in 2013, Marie Key had filled up the Festival tent with a joyful crowd. Although he was born in Roskilde, since he was 17, he has traveled to many parts of the world. THOMAS BOBERG is a son of a Danish surrealist artist, but he has preferred to become a poet, achieving great success writing his memoirs in the world and in the mind.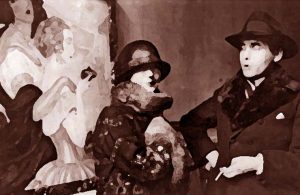 215km (134 miles) in 2 hours and 15 minutes will take us from Roskilde to Vejle, the birthplace of EINAR WEGENER, a transsexual painter, the first to opt for sex reassignment. The life experience he had chosen to share with his wife had changed their lives. Wearing female clothes, he became a model for his wife's paintings, later changing a name, Lili Elbe.
We are on the longest stretch of our journey in Denmark – 300km (186 miles) in 3 hours and 15 minutes, which will lead us to our final goal: Skagen. In this town, you can visit the Skagens Museum http://skagenskunstmuseer.dk/en/ In the ancient sea of Kattegat, Einar Wegener (or Lili Elbe), loved to paint the Kattegat sea. Observing his works, you can find out, sky in his paintings was always gray, the color of sadness.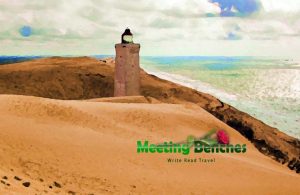 The intellectual property of the images that appear in this blog correspond to their authors. The sole purpose of this site, is to spread the knowledge of these artists and that other people enjoy their works. To pursue this issue, you can digit: http://meetingbenches.com/2017/07/learn-creative-development-danish-artists/