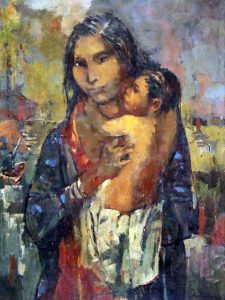 CREATIVE GENIUS – Heavy landscapist painter
JUAN CARLOS CASTAGNINO 1/3 – He was called a "social painter" because he used painting to denounce the situations of injustice. https://www.youtube.com/watch?v=Mi4024C1G00 Until 1914, he lived in a rural landscape full of wagons and horses, where his father worked as a locksmith. He was born in Mar del Plata in a hotel room in Avenida Luro in 1908. He went to study at the Faculty of Science at the University of Buenos Aires to pursue architecture courses, preferring to study at the School of Fine Arts in 1928. In 1938, he was one of the assistants of the murky Siqueiros, and the following year started his first trip to Europe, to Paris. In 1942 he traveled to Italy, Spain and France, in 1953 to China and Mongolia, acquiring travel testimonies in numerous watercolors.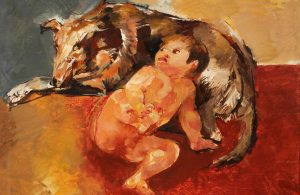 JUAN CARLOS CASTAGNINO 2/3 – In 1960 he traveled through Mexico and Central America, then began working on acrylic, worrying about the problems of his time. He also settled in Rome for two years, attending art collections. In 1969 he was invited to exhibit in Russia, Poland and Germany. He has performed many personal exhibitions in Argentina's galleries, painting also the one hundred and fifty years of Argentine history in the Museo Nacional de Bellas Artes. https://www.youtube.com/watch?v=qIvoO9lByGo Heavy landscapist painter also cultivated interest in wall painting, mosaic and ceramics. In his work he found simple lines, which combined to form figures, strong men and women with unforgettable glances.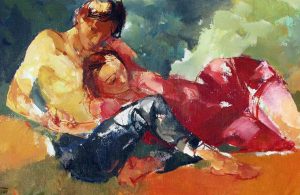 JUAN CARLOS CASTAGNINO 3/3 – He has always represented the beauty of the world, things that went through everyday things, but also linked his art to social issues. His painting focuses on man, integrating the human figure into the landscape. During the Peronist government, he had been tortured, but when they released him, instead of going home, he went to the "Guidance" newspaper, drawing the torture scenes, he lived. In its final stage, two parts emerged distinctly in his artistic production: works in which plastic research is developed and works with political intent. He died in Buenos Aires in spring of 1972. Stop in the city to visit the beautiful and modern MAcba (Museum of Contemporary Art http://www.macba.com.ar/en/museum , which became icon of the city thanks to its symbol: a marine lion. https://www.youtube.com/watch?v=K-RuIWLTg_g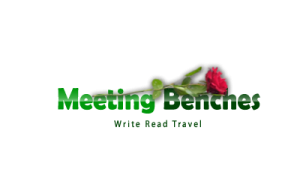 The intellectual property of the images that appear in this blog correspond to their authors. The sole purpose of this site, is to spread the knowledge of these painters and that other people enjoy their works. To pursue this issue, you can digit: http://meetingbenches.com/2017/06/trough-art-argentine-creativity/