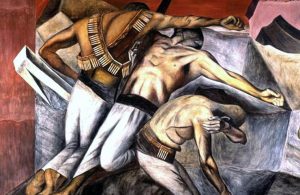 THE GIGANTISM OF MURALS BOLD AND HIGHLY COLORED IN STYLE
JOSÉ CLEMENTE OROZCO 1/3 – He was born in Ciudad Guzman. http://www.museodeartecarrillogil.com/ This Mexican social painter specialized in painting human suffering through murals. Between 1922 and 1948, his murals enriched the cultural heritage of many cities (such as Mexico City, New York and Guadalajara). When he was a child, on the way to school he watched enchanted, what an illustrator painted: what was happening in the post-revolutionary period.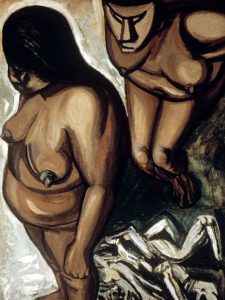 JOSÉ CLEMENTE OROZCO 2/3 – He studied art at the Academy of San Carlos, losing his left hand during a chemistry lesson. In spite of this fact, in 1909 he decided to devote himself completely to painting. To follow his vocation he worked as a caricaturist, produced series of watercolors, dedicated to the low quarters of the Mexican capital, showing his originality influenced by expressionist trends. Between 1927 and 1934 he lived in US, painting in New York City, wall paintings at New School University. "The Epic of American Civilization" is a mural (about 300 m² in 24 panels), on display at Dartmouth College (New Hampshire, USA). Returning to Mexico, he painted frescoes for Hospicio Cabañas in Guadalajara (Jalisco). http://whc.unesco.org/en/list/815 In the production of his last years, you can perceive his desire to experience new techniques, such as the mural "Allegoria Nazionale" https://www.youtube.com/watch?v=LwGxrl-RQRE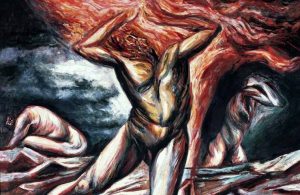 JOSÉ CLEMENTE OROZCO 3/3 – He was one of the creators, who grew Mexican painting art through original creations featuring artistic trends from across the Atlantic, painting on large walls, thus elevating mural art to cool the world class. Engaging himself in the task of educating the masses, he sought a simple and powerful visual language without concessions to avant-garde experimentalism. He had been able to give his work a warm emotional climate and had been named "Mexican Goya" because he had always tried to illustrate something more than the simple physical reality of the chosen model. You can admire some of his works in Orozco Workshop-Museum in Guadalajara https://www.ellgeebe.com/en/destinations/latin-america/mexico/guadalajara/things-to-do/casa-museo-jose-clemente- For his contribution to national painting his remains have been buried in the Rotonda of illustrious Mexican men (Panteón de Dolores, Miguel Hidalgo, Mexico City).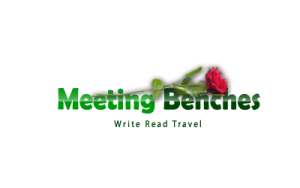 The intellectual property of the images that appear in this blog correspond to their authors. The sole purpose of this site, is to spread the knowledge of these painters and that other people enjoy their works. To pursue this issue, you can digit: http://meetingbenches.com/2017/05/mexican-trip-trough-art-crossing-mexico-observe-pictorial-evolution-murals-abstractism/