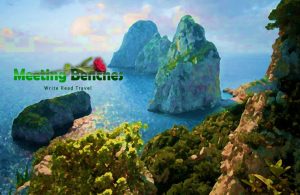 Among the bones of the big mammals there were those of the bear of caves and hippopotamus, deer, rhinoceros and dog. http://www.capri.com/en/s/tour-of-the-island In the early twentieth century, in the island of Capri, during excavations for the extension of Hotel Quisisana, 5 meters deep was found a layer of red clay (mixed with weapons, tools and bones of the Palaeolithic Age). All of this was the testimony, that once this island was part of a wider ecosystem with streams and woods. These finds are kept at Cerio Center http://www.centrocaprense.org/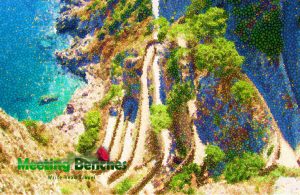 In the events of Rome, Ottaviano in 29 AC landed here, fascinated by the beauty of Capri, as did Tiberius (who moved for ten years on the island). There are still some testimonies of those days, such as Villa Jovis http://www.romanoimpero.com/2013/07/villa-jovis-capri.html ,Villa Palazzo a Mare and Villa Damecuta. In medieval times the island lived in the nightmare of the raids of the Saracens, spoilers, who looted drove the inhabitants as slaves. The Capri population was hiding in the caves. In 1535 the Ottoman pirate Barba Rossa sacked the whole island.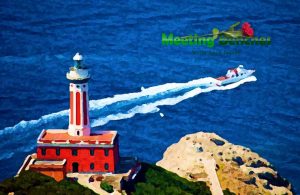 Only from the nineteenth century the island began to be well-known (also thanks to the romantic interest of travels in Italy), which made Capri a place to devote itself to fervor, conviviality and creativity, hosting artists coming from every corner of the world. On the island, there were the poet Gabriele D'Annunzio and Axel Munthe (a Swedish doctor), the Russian exile Massimo Gorkij and the German painter Karl Wilhelm Diefenbach, the Baron Jacques Fersen, the painter Romaine Brooks and the writer Norman Douglas. http://www.capri.net/en/tour-of-the-island Beginning in the mid-twentieth century, Capri became the capital of the Cafè Society, with the proliferation of fashionable parties and the show of luxury, but also of art, because the "blue island" welcomes the work of international artists on its streets.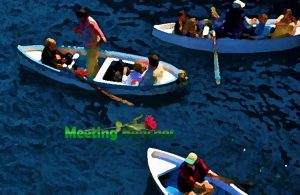 To pursue this issue, you can digit: http://meetingbenches.com/2017/05/capris-island-azure-island-landscapes/
The intellectual property of the images that appear in this blog correspond to their authors. The sole purpose of this site, is to spread the knowledge of these painters and that other people enjoy their works.