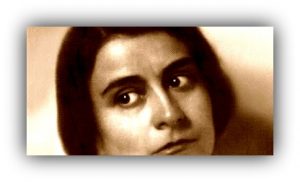 She was German poetess, the lyrical phenomenon of modern Germany. She grew up as a prodigal child, in fact, at four years she already knew how to read and write. In 1894 he moved to Berlin, where he remained until 1933. Here she published first poems. Her first collection of poems was published in 1902. Else Lasker-Schüler with a collection of poems (Meine Wunder) became one of the main exponents of expressionism in 1911. She won the Kleist Award in 1932. Following violent attacks by the Nazi party caused, she emigrated to Zurich in 1933, where was forbidden to publish. In 1938 her German citizenship was revoked and following year she made her third trip to Palestine. She died in Jerusalem and she was buried on the Mount of Olives.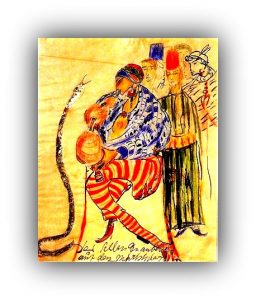 GOODBYE – I'd wanted to speak, so many words of love to you. Now you search restlessly for miracles lost. But when my musical clocks play,it's wedding time. Oh your sweet eyes are my favorite flowers. And your heart is my kingdom of heaven. Let me glimpse inside. You are entirely of glittering mint, and so softly lost in thought. I'd wanted to speak, so many words of love to you. Why didn't I?
LISTEN – At night I used to steal the rose of your mouth, so that no other woman could drink there. The one who now embraces you is taking away the shivers I drew around your limbs. I am your wayside. The one to touch you is bound o fall. Can you feel my essence all over, as if it were a distant hem?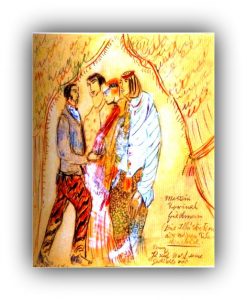 TO THE PRINCE OF THE GRAIL – When we look at each other our eyes blossom. And we are astounded by the miracles we create. And everything is pure sweetness. We are framed by stars and take flight from the world. I believe we are angels.
The intellectual property of the images that appear in this blog correspond to their authors. The sole purpose of this site, is to spread the knowledge of these painters and that other people enjoy their works.