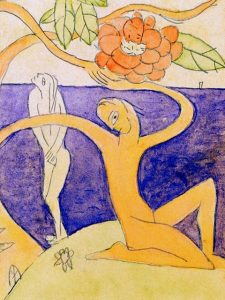 LEE JUNG SEOB 1/3 – His style was influenced by Fauvism and his themes were very characteristic and indigenous. http://meetingbenches.com/2017/04/korean-landscapes/ He was a modern artist, who created visionary works throughout the colonial period, the regaining of independence in 1945 and during the devastation of the Korean War. https://www.youtube.com/watch?v=oeZg3uwUmUw He entered into Osan School, meeting with an art teacher, who had studied art at Yale University and worked as an artist in Paris. He was affected by his emphasized drawing. In 1944, he graduated at Bunka Gakuen.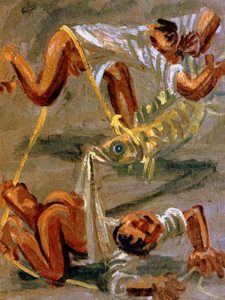 LEE JUNG SEOB 2/3 – During his time in Jeju Island, he completed a series of paintings depicting nude children in commune with nature. When you look at his paintings, you can trace the ups and downs in his life (including the time he was happy, or depressed): his life and art are inseparable. He lived in extreme financial hardship most of the time, which caused him great despair. He came to Seoul, where he held only one private exhibition at the Midopa gallery in 1955. https://www.youtube.com/watch?v=N94Z5HtkXgU&list=PLanTLKuvNpRO8d8euqQ1dUccRAVPEvT16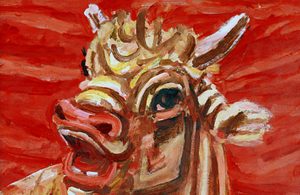 LEE JUNG SEOB 3/3 – Some of his famous bull paintings are without the bravery and energy of the previous bull paintings. From 1953 till 1954 he lived in Tongyeong, earning money by teaching at a craft school. https://www.youtube.com/watch?v=eh8HUTRl6cg He made great contributions to the introduction of western styles in Korea. The Korean War was no obstacle for him in his pursuit of art, because while fleeing from the plight of war, he painted images of children playing with chickens and crabs. In 1995, to honor his great artworks, Lee Jung Seob Art Gallery was built in Seogwipo, Jeju.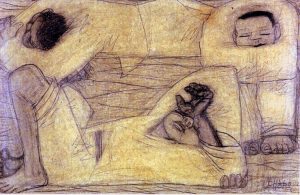 To pursue this issue, you can digit: http://meetingbenches.com/2017/04/lee-jung-seob-19161956-korean-painter-prolific-modern-artist-created-visionary-works/
The intellectual property of the images that appear in this blog correspond to their authors. The sole purpose of this site, is to spread the knowledge of these painters and that other people enjoy their works.