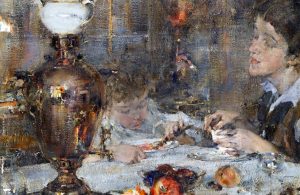 She published sixteen books of poetry and prose (plus a four-volume collected works during her lifetime). Elena Shvarts was a major figure in the underground Leningrad and became widely known and translated after the fall of the Soviet Union. Born in Leningrad, she attended the University of Tartu, where her first poems were published in 1973. She explored the themes of marginality and authenticity. She did not use slang or obscenity and hardly ever reflected political topics: "I am afraid that our Soviet Moon would want to part with us, becoming keen on others, then our dim country will shrink even further". https://www.amazon.com/Paradise-Selected-Poems-Elena-Shvarts/dp/1852242493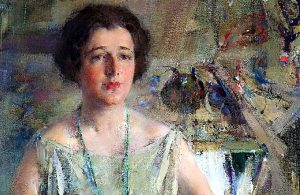 I WAS THINKING – I was thinking: God has abandoned me. So, what of it he is a priceless ray of light, or a thin needle in the haystack of man. And cruel. I have turned away from him, torment me no more. But which of us is more cruel? More to be feared? The one who has no body, of course. He has made us endless, vast. So that our grief will know no bounds.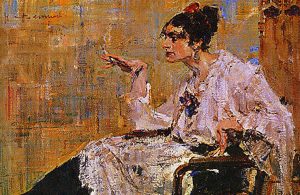 A GRAY DAY – I spoke in a hurry, in a nervous hush, because the time was short, the lightning was shuddering, slowing down, running. Or was that my blood, the quiet diminishing of daily life? It's time for me to go forth into your tiny mustard seed. In the house of my Father, everything is fading, in the house of the Father, all the angels are crying, because the anguish of a jaded, exhausted horse sometimes finds its way even unto them. One gray day, I was alive on this earth, and amid the mist of day, in triumph, the Spirit may approach and look, so that you will see Him, without seeing. And, so, celebrate the meager light, curse not the twilight. If Christ is to visit us,it will be on such pitiful days as these.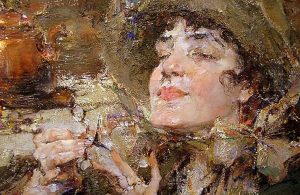 HEART – Heart, heart, I've got to listen to you, but can't even have a glimpse at you, a little punching bag, beaten up from the inside. What is beating in you, pecking,a kind of an astral chicken, that will painfully break the egg shell and say: I'm not death, I'm your double? What should I do in my trouble? I am scared of my own heart, I washed it not with my blood, but with the water of days; hence my anger. I scorn you, heart, not because you are dark, you're a stranger, but because you are smart, cunning and desolate.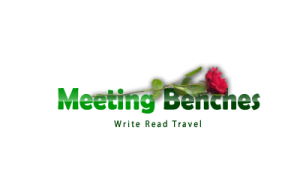 The intellectual property of the images that appear in this blog correspond to their authors. The sole purpose of this site, is to spread the knowledge of these painters and that other people enjoy their works.