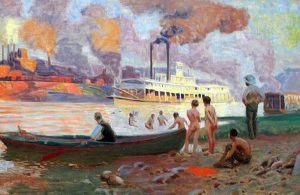 THOMAS POLLOCK ANSHUTZ 1/3 – He was born in Kentucky. In 1871, he moved to study art in New York, where he lived with an uncle. In the fall of 1876, he took classes in life drawing, anatomy, and painting at the newly reopened Pennsylvania Academy of the Fine Arts in Philadelphia. He began to emulate his supervisor's approach to painting (specifically the emphasis on anatomy and representations of nature).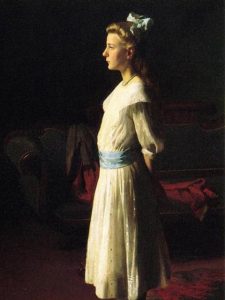 THOMAS POLLOCK ANSHUTZ 2/3 – He painted only a small number of modernist works (never exhibited publicly), because he was an artist rooted in the nineteenth century. Beginning in 1902, he exhibited paintings on a regular basis. He regarded that genre as a rewarding artistic challenge, that allowed him to explore the temperament of his sitters.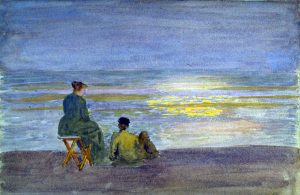 THOMAS POLLOCK ANSHUTZ 3/3 – His most ambitious modernist pictures is his oil painting Steamboat on the Ohio (in the Carnegie Institute). It depicts a group of men and boys on the shore of the Ohio River. Already suffering the effects of terminal heart disease, he had to quit teaching. In the summer of 1911 he visited Europe. He returned in the fall to Philadelphia, where he died.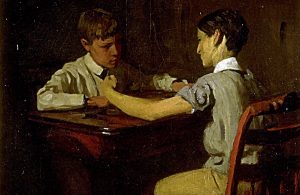 The intellectual property of the images that appear in this blog correspond to their authors. The sole purpose of this site, is to spread the knowledge of these painters and that other people enjoy their works. To pursue this issue, you can digit: http://meetingbenches.com/2017/03/thomas-pollock-anshutz-18511912-american-painter-capturing-essential-sculptural-mass-objects/