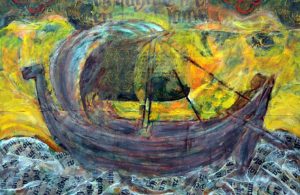 GISLI SIGURDSSON 1/3 – He was born in 1930 and brought up on a big farm (near middle of Iceland). He became a journalist at a young age, and began painting. He has been painting for 50 years, inspired first by magnificent mountain landscape, glaciers and lava. After 1950, the thrust of modernism was very common among artists and he (as well as a number of other painters in Iceland), took up more or less abstract painting.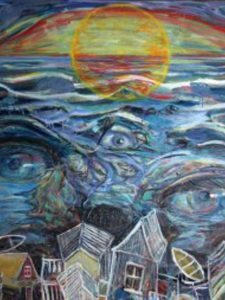 GISLI SIGURDSSON 2/3 – He is a well known painter in Iceland, but he is also the author of many books on the history of Iceland. His latest work will be on display (along with a few of his carvings of famous historical vikings). The paintings and the carvings are often connected to the famous Icelandic Viking saga.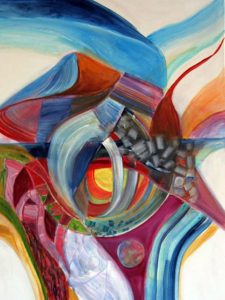 GISLI SIGURDSSON 3/3 –After 1970 he turned away from abstractions and began painting in the figurative way, mainly people. This was a narrative period, the motives from old sagas and folklore. In 1998, he was again inspired by the landscapes, mainly the landscape of high altitude and wilderness of Iceland, which has a very special beauty.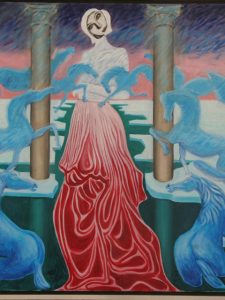 The intellectual property of the images that appear in this blog correspond to their authors. The sole purpose of this site, is to spread the knowledge of these painters and that other people enjoy their works.
To pursue this issue, you can digit: http://meetingbenches.com/2017/03/gisli-sigurdsson-19302010-icelandic-painter-inspired-magnificent-landscapes/