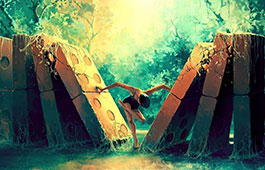 CYRIL ROLANDO 1/3 – Cyril Rolando is a digital artist as hobby located in Toulon, France known as AquaSixio. His main profession is psychologist. He draw since seven years, digitally only. He is completely self-taught. It started like a game and he never took art course. After the ultra-realism time, he tried to play with the surrealism things, changing the colors, adding fantasy elements or disturbing the physical rules. His pseudonym clearly signals, that his art is influenced by water and many of his digital paintings are either under or near water.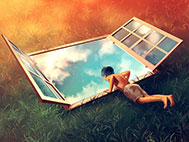 CYRIL ROLANDO 2/3  – His characters are often lost children in quest for their truth (and not THE truth). Their stories are quite sad, but the darkness of life is more inspiring than happy and safe people, in his opinion. When he started to draw, he was 18 and at the same time he started his psychology studies. He became a psychologist working in his own practice, and he still draws. He explained: he needs art as an theraphy and his career as a psychologist inspires his new drawings. He wants to express himself like an art therapy and his artworks mark the different times of his life.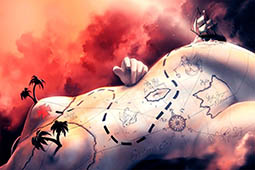 CYRIL ROLANDO 3/3  – His artistic approach is set between surreal and fantasy style. Colors are the main way to translate feelings. He also likes to add a lot of details. As for him, there are a lot of levels for each painting: 1–the picture itself; 2–the story; 3–the video of the making–of, with a specific song; 4–the text he wrote as description; and 5–the title of the picture. All of them could be changed in the process. He likes the universe of Tim Burton and Hayoa Miyazaki and uses Photoshop Cs2 and a wacom intuos 4M graphic tablet.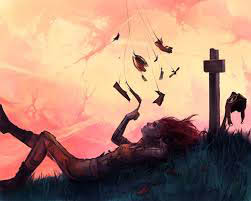 Check other digital art in gallery here:  http://meetingbenches.com/2017/03/cyril-rolando-di…al-art-aquasixio/

Note: The intellectual property of the images that appear in this blog correspond to their authors and to those who have given them. The sole purpose of this site is to spread the knowledge of these painters and that other people enjoy their works.