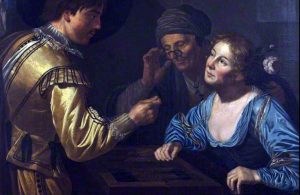 VALENTIN DE BOULOGNE 1/3 – In the 17th century, Rome was the cultural capital of Europe, and many artists aspiring to feel the masterpieces of Michelangelo and Caravaggio. https://www.youtube.com/watch?v=CWjXdvzdyIU Valentin de Boulogne was among them. He was greatest French follower of Caravaggio, but his career was short-lived, because he died at age 41. Caravaggio used new kind of art: under a raking light, he loved painting directly from the observed model.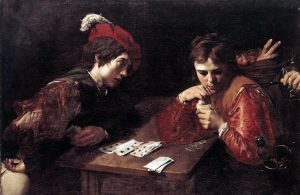 VALENTIN DE BOULOGNE 2/3 – His survived works include around seventy-five paintings. He was born in 1591, in the small town Coulommiers (not far from Paris) as the son of a painter. https://www.youtube.com/watch?v=3aII_97trNg He arrived in Rome in 1614 with a strong desire to make a name for himself. He died young, at the height of his powers, but you can perceive his narrative trajectory full of naturalism, beyond lived reality.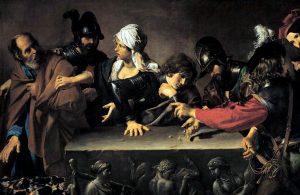 VALENTIN DE BOULOGNE 3/3 – He was committed to depicting distinct individuals rather than abstracted types. https://www.youtube.com/watch?v=vKdOKDy41Kg His most frequent subjects were themes associated with Caravaggesque painting: scenes with music, drinking and fortune-telling. Valentin himself was fond of carousing and fine wine. As you can discover, his lighting is a pervasive and appealing grey murk. But Valentin's greatest achievements were in the field of dramatic narratives in Allegory of Italy, with perhaps the most
extreme statement of naturalism.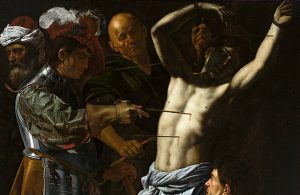 The intellectual property of the images that appear in this blog correspond to their authors. The sole purpose of this site, is to spread the knowledge of these painters and that other people enjoy their works.
To pursue this issue, you can digit: http://meetingbenches.com/2017/02/valentin-de-boulogne-15911632-french-painter-painting-raking-light/