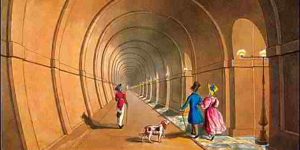 At the time construction was extremely difficult, thanks to the muddy silt. The Thames Tunnel was the first successful one. http://www.brunel-museum.org.uk/history/the-thames-tunnel/ You too can see what London Underground reopened: the remains of the bunker that Winston Churchill used to hide (during WWII), and the entrance to the first underwater tunnel ever constructed.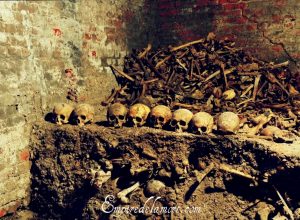 Tours run every Tuesday afternoon. We can meet you at the St Bride's Church. http://www.sacred-destinations.com/england/london-st-brides-church During a tour of the crypt that dating back centuries, you can view an exhibition about the remains of 200 bodies. The church is the eighth reincarnation of an ancient building. WWII flattened the church, leaving an interesting discovery: a giant crypt, where archaeologists found 1000 years of history.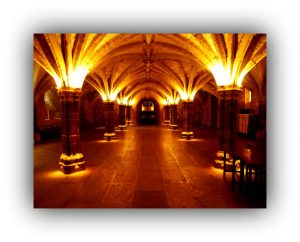 Not surprising that there are lots of special things to see underneath London. The Roman Amphitheatre in the basement of Guildhall Art Gallery, it was discovered in 1988. With the remains of an ancient roman amphitheatre located below the floor, the Grade II Crypts, http://www.guildhall.cityoflondon.gov.uk/east-west-crypts are the largest medieval crypts in London. The East Crypt (built in 1042), is considered to be one of the earliest and finest examples of its kind, while the West Crypt was built in the 12th century.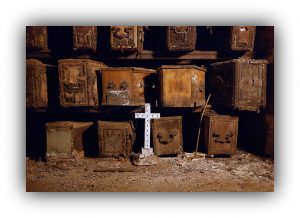 If you want, you can go into the Catacombs in West Norwood (with the tour carried out by a member of the Friends of the Cemetery). https://www.youtube.com/watch?v=SUt2DHlJ6_Y The underground structure is square in shape, with an hydraulic lift which can bring down coffins from the above chapel. Here, each person pay for a space on the shelving (but if you were rich, you might buy a whole room for yourself).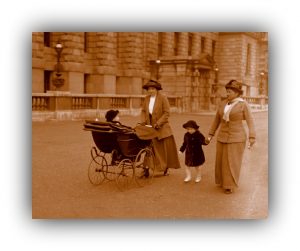 In this way they could safely cross between Regent's Park https://www.youtube.com/watch?v=v_TpE4EfHq4 and the gardens in Park Crescent. The tunnel underneath Marylebone Road, it dates back to John Nash's scheme for Regent's Park in the 1820's. This site it is known as the Nannies Tunnel, and it was used by nannies pushing children in prams.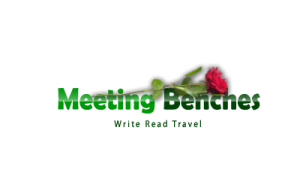 The intellectual property of the images that appear in this blog correspond to their authors. The sole purpose of this site, is to spread the knowledge of these painters and that other people enjoy their works.