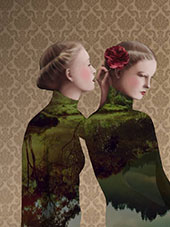 DARIA PETRILLI 1/4 – She was in 1970, in Rome, Italy. After graduating with an MA in Communication and Design at the Università La Sapienza, she took on various agency roles as a graphic designer and illustrator in Rome. Later she moved to London, where she completed a Diploma in Experimental Illustration at the LCC – part of the University of the Arts London, achieving the highest possible grade.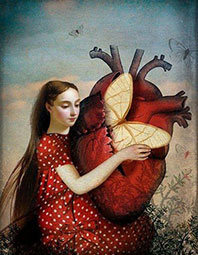 DARIA PETRILLI 2/4 – Now works as a qualified freelancer in London. She experiments with a wide range of materials and media and her style is constantly evolving. Her work include: graphic design (brands, music, mock-ups), illustrations, animations (for Disney Channel, Plastic Planet, etc.) and photography. She exhibits her artwork regularly in Italy and abroad.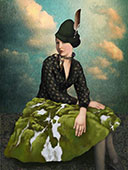 DARIA PETRILLI 3 /4 – Her artworks of ethereal young ladies are incredible. Surreal, including animals, flowers, etc. with the fashion style of 20th century and glowing faces, her objects obtained sign of divine mystery, forcing to dream, provoking to think.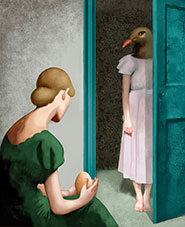 DARIA PETRILLI 4/4 – For four years, she is the mother of a child, to whom she dedicates most of her work and time. She illustrated books for children, published in Italy and abroad. https://www.amazon.com/s/ref=sr_nr_seeall_1?rh=k%3Adaria+petrilli%2Ci%3Astripbooks&keywords=daria+petrilli&ie=UTF8&qid=1488034183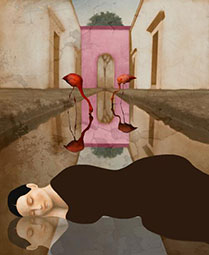 To pursue this issue, see the gallery of artworks here : http://meetingbenches.com/2017/02/daria-petrilli-1970-italian-painter
Note: The intellectual property of the images that appear in this blog correspond to their authors and to those who have given them. The sole purpose of this site is to spread the knowledge of these painters and that other people enjoy their works.