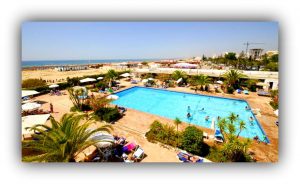 The Wild Algarve offers a lot of extra's what you can do. https://www.youtube.com/watch?v=Fos4Pzkx084 We enjoyed outside yoga and massages, but one of the best things we enjoyed was the food that you can find there. A homemade breakfast, dinner and a picknick at the beach. If you have the time, you can also book horse, hiking tour, surfing and dolphin watching. Where to find the Algarve's best beaches? They are spectacular stretches of sand. The coast of the Algarve (in southern Portugal) is a endless series of some of Europe's finest beaches. The climate and atmosphere are Mediterranean, although this is the Atlantic,  waves are mild and watersports are available.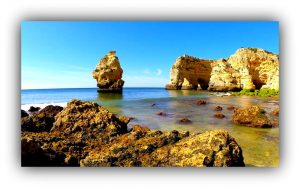 There are more than 150 beaches to choose. Praia da Marinha (Lagoa) is best for photographers, ramblers and families. The south coast of the Algarve, boasts several beaches with photogenic limestone rock stacks produced by erosion and dissolution. https://www.visitportugal.com/en/destinos/alentejo Their orangey-brown colours make them perfect for morning or evening photography. We like Marinha (8km southeast of Lagoa), where the cliffs have been chopped and changed into a series of pinnacles, crevasses and caves. To get there, you can try the picturesque 5.6km walk along the clifftops (from Praia Vale Centeanes, near Carvoeiro). The restaurant is located in a small side street just off the main promenade, on the left side. Casa de Pasto Zé Leiteiro (a simple environment, a few tables and quick service) is a cozy little Portuguese restaurant, where you pay a few euro for the fresh fish (cooked to perfection), with a salad and potatoes. The address? Rua Portas do Mar, 17 (Armação de Pera, Silves, Faro).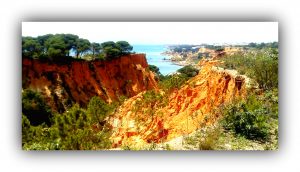 Praia de Cacela Velha (near Manta Rota)? Only for skinny-dippers, philosophers or romantics people. http://wikitravel.org/en/Portugal It can be reached only by walking, a couple of kilometres west from the beach at Manta Rota, or by hiring a boat across the estuary from Fábrica. Lonely and lovely, this little sand is divided from the mainland by an estuary. It's the least crowded of all the Algarve beaches, so there's plenty of space to contemplate the eternal.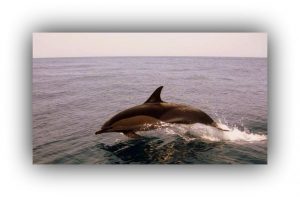 Vasco da Gama Hotel (Avenida Infante Dom Henrique Monte Gordo, 8900-412). This hotel is located close to downtown and beach with shops, restaurants and bars nearby. Their apartments for families are the best, with private roof terraces for the seaside. Rooms are spotless and lovely crisp and clean. Food is good with plenty of choice. You can choose a sea facing room, where you can experience excellent views and beautiful sunsets.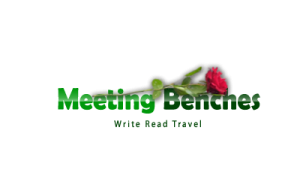 To pursue this issue, you can digit:
http://meetingbenches.com/2017/01/wonderful-portuguese-landscapes/
http://meetingbenches.com/2017/01/street-art-algarve-portugal/