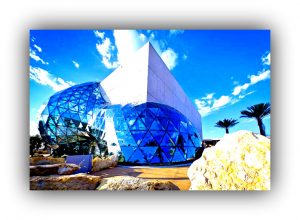 His fiercely technical yet highly unusual paintings and visionary explorations in film and life-size interactive art, ushered in a new generation of imaginative expression. Yes, Salvador Dali is one of the most celebrated artists of all time. From his personal life (to his professional endeavors), he always took great risks and proved how rich the world can be, when you dare to embrace boundless creativity. You can discover his life and legend, and get to know the people, places and events that transformed this Spanish son into a surrealist sensation. http://thedali.org/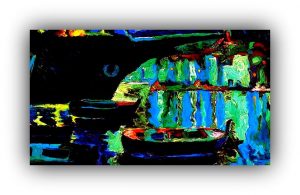 Helena Deluvina Diakonoff (Gala), was born in Russia, and is admitted in a sanatorium in Switzerland, after being diagnosed with tuberculosis. Here she met Paul Éluard. Away from the influence of family, the couple's love flourished. Gala became pregnant with their only child. Éluard disappeared, on a self-imposed exile to the Orient. Their relationship ended. Gala was often present in the Café Cyrano in Paris, where she knew what she wanted: the pleasures of the heart and the senses. She made a trip to Cadaqués, for a visit to the artist Salvador Dali. During this visit Dali fell in love with Gala. http://thedali.org/visit/cafe-gala/ They got married in 1934. Gala died in Port Lligat. She was buried in her castle in Púbol.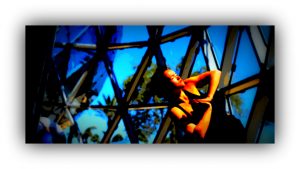 Creative energy is sown over every inch of its grounds. Every visit to The Dali, expand your mind. The Dali's building, combines the rational with the fantastical. The Dali Museum (One Dali Blvd, St. Petersburg, FL), is open seven days a week (virtually all year). Tickets include access to all galleries, including special exhibits plus free Audio Guides + Scheduled Public Tours http://thedali.org/visit/ Museum Store and Garden remain open for 30 minutes after closing. Convenient on-site parking is available for $10.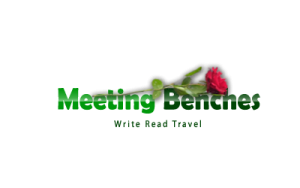 To pursue this issue, you can also read:
http://meetingbenches.com/2016/11/salvador-dali-19041989-spanish-painter-start-paint-like-old-masters-will/
http://meetingbenches.com/2016/11/salvador-dali-dream-classic-pisa-palazzo-blu-february-5-2017/
http://meetingbenches.com/2016/11/surrealistic-works-suggestive-bizarre-images-wonderful-world-salvador-dali/
http://meetingbenches.com/2016/11/figueres-portilligat-pubol-spain-sun-salvador-dali/