One of the main aims of the centre, has been to develop a programme of activities attempting to promote the study of contemporary international artistic creation in all its facets. The Centro Andaluz de Arte Contemporáneo, was created with the aim of giving the local community an institution for the research, conservation and promotion of contemporary art. In 1997 the Cartuja Monastery became the centre's headquarters. The centre's programme of cultural activities, is complemented by a visit to the monastery itself, (which houses an important part of artistic and archaeological heritage). http://www.caac.es/coleccion/frame_eng.htm The permanent collection, it focuses in particular on the history of contemporary Andalusian creativity (with its relationship with other artistic contexts).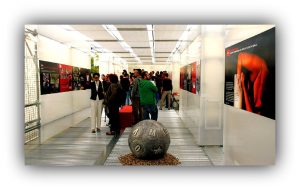 To complement their visit to the centre, visitors may also see the historical grounds of the former monastery (which includes the old chain door, atrium, chapels of Santa Catalina, San Bruno, Santa Ana, Profundis and la Magdalena, the priory cell, church, the sacristy, cloisters, monks' chapter, refectory, gardens and orchards). Since 1994, the centre has organised a series of themed exhibitions (relating to different aspects of the Monastery), in which pieces from its archives address relevant events in contemporary aesthetic creation. http://www.caac.es/english/act/frame.htm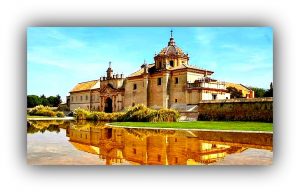 Current exhibitions? What Do the Andalusian Artists of Today Feel and Think? (Until March 19, 2017). Luis Gordillo: General Confession (Until February 28, 2017). Lorraine O'Grady: Initial Recognition (Until January 15, 2017). Collecting, Classifying: The Archive, the Document and Beyond (Until May 7, 2017). Getting there? Monasterio de la Cartuja de Santa María de Las Cuevas, Avda. Américo Vespucio, 2 / Camino de los Descubrimientos, Seville, Spain. Opening hours: Tuesdays to Saturdays (11:00 to 21:00, Sundays: 10:00 to 15:30. Closed on Mondays). http://www.caac.es/english/int/frame.htm The activities of the Centro Andaluz de Arte Contemporáneo, are the basis for a number of Internet projects. While these are fully autonomous, they can be accessed from the homepage of the website.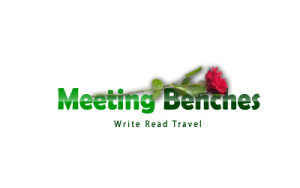 To pursue this issue, you can also read:
http://meetingbenches.com/2016/11/jose-manuel-gomez-spanish-painter-painting-head/
http://meetingbenches.com/2016/11/andalusia-landscapes-soul/
http://meetingbenches.com/2016/11/strange-labyrinth-constitutes-art-jose-manuel-gomez-horses/
http://meetingbenches.com/2016/11/beyond-guadalquivir-cartuja-monastery-loved-colombo-become-museum-contemporary-art/