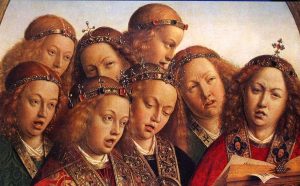 The most important music of the early Renaissance was composed for use by the church—polyphonic (made up of several simultaneous melodies) masses and motets in Latin for important churches and court chapels. By the end of the sixteenth century, patronage was split among many areas: the Catholic Church, Protestant churches and courts, wealthy amateurs, and music printing, all were sources of income for composers. Originally, music had been either learned by ear or copied by hand – both were longer, time-consuming processes. So the arrival of the printing press provided an opportunity to showcase music in an easier, faster manner. One Venetian in particular provided greater accessibility when it came to music. Venetian printer Ottaviano Petrucci published a collection of polyphonic works in 1501 called Harmonice Musices Odhecaton. The rich interchange of ideas in Europe in the period 1400–1600 led to major changes in styles of composing, methods of disseminating music, new musical genres, and the development of musical instruments. Do notforget, the music was an essential part of civic, religious, and courtly life in the Renaissance.
In Epiphania domini, Sebastiano Occhino https://www.youtube.com/watch?v=k-vVPYdEHXU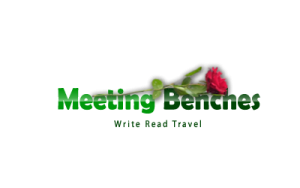 Everyone loves to travel, but not everyone loves to travel the same way. All you have to do is have the time in your life. Meeting Benches. The way to make the world a better place is easy. Choose a bench, where you can publish what you have painted or written, a review of a book that you've read, or the story of a journey that you have made. Past and Present are here and now. Our proposal call any web-traveler to sit into Meeting Benches info@meetingbenches.com to share emotions, observing new creative horizons.