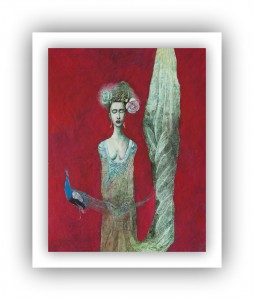 KATARINA VAVROVA' 1/4 – Her name is Katarina, Katarina Vavrová, an artist from Slovakia, an artist who likes to express her creativity in all shades ranging from graphic art and painting. She studied at the Academy of Fine Arts in Bratislava, but it was also a student at the Academy of Fine Arts in Perugia, Italy.
KATARINA VAVROVA' 2/4 – Her work is imaginative and very suggestive, because – as you can observe – the quality of detail, inside all her works, is extraordinarily well visible. Since 1988 – the year in which she began her creative flight across the world – she has participated in many group exhibitions of art, collecting acclaim and awards.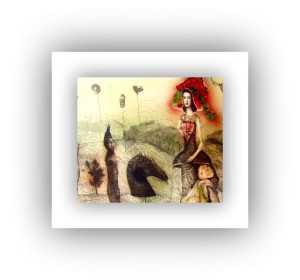 KATARINA VAVROVA' 3/4 – Her first solo exhibition was in Bratislava, in 1993, but since that year she continued to exhibit around the world. In her creative world, fantasy melds with reality. In many of her pictures you can observe a lady, always with a sad contemplating expression.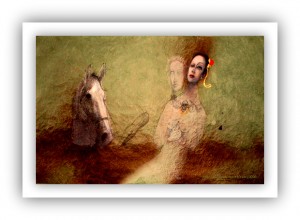 KATARINA VAVROVA' 4/4 – You can feel, paint by paint, that she perceive imagination from the inner parts of the human soul. In her works, you can see people and animals, but also men with wings. You can see more on Meeting Benches, looking for: KATARINA VAVROVA', SLOVAK PAINTER – Not only lady with a sad contemplating expression on her face