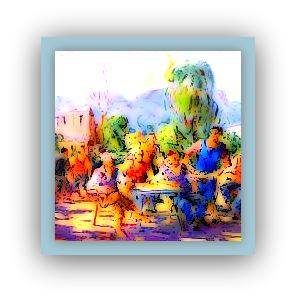 SEARCH – G. Ungaretti: Nowhere on earth I can marry. I seek an innocent country. QUIETE REST – V. Atacinus: The dogs had stopped barking, cities were silent. Everything was composed in placid rest of the night. FIELDS OF WHEAT – M. Greif: Mirna rests the vast world, it fills sleep horn of the Moon, supported by the hands of the Lord. From the mountain, only the sound of the source. Destined for the custody of the harvest, the angels move to the wheat field.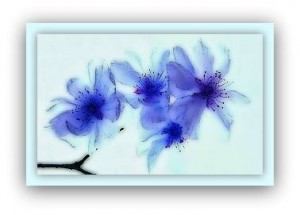 CLOUDS BLUE – Li Po: I envy you! You, who far from speeches and discord, have his head on a pillow of blue clouds. LIVID CIRCLES – L. Lugones: In the hour when the evening come livid circles, and afflict farewells as the flights of birds, what for us was joy in me becomes prayer. MIND SERENE – T'ao Ch'ieng: I built my house in the heart of the city, yet, do not feel the noise. You ask, why? Well, the mind becomes calm serene surroundings.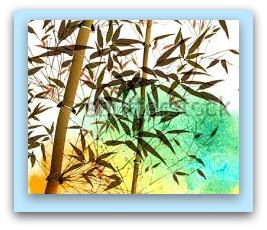 BUSH OF BAMBOO – Wang Wei: Just resting in the dense thicket of bamboo, with the company of the lute I sing. There is no one to listen to me, but the Moon is white, and it shines in the face. CALM REFLECTIVE – P. Eluard: Oh you, my excitement and my reflective calm. QUIET IN MOTION –Ts'ai Ken T'an: The quiet at rest, is not the real peace. Only when there is stillness in motion, can appear the spiritual rhythm that pervades the heaven and the earth.