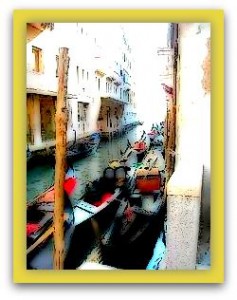 Hello, welcome in my city. My name is Sabrina, my desire is to share with you an unusual proposal, to accompany you inside a Venice small and discreet, starting from the hotel, and the restaurant choice. Obviously, you will trust also visit some special place (at least for me, and I hope for you too. Starting from the hotel, I thought a small hotel in Rio San Moise, Hotel Violino d'oro (San Marco, 2091 Campiello Barozzi), just inside an old palace of the seventeenth century.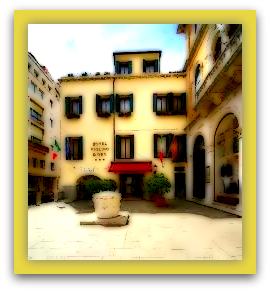 http://www.booking.com/hotel/it/violino-d-oro.en-gb.html?aid=318615;label=New_Italian_IT_5226396745-1D79Nd2Xfm8SL%2AszB4LHVQS46623219625%3Apl%3Ata%3Ap1%3Ap2%3Aac%3Aap1t1%3Aneg;sid=b5035c83e4a6976c6253072602a9a31b;dcid=4;dist=0;srfid=c50bc1ca210f1934facbc43d38cc87b98fdcccfcX1;type=total;ucfs=1& .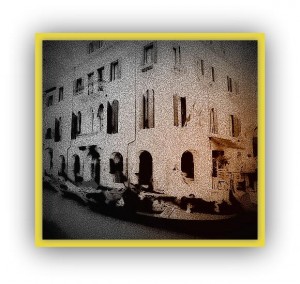 If you love shopping, this hotel is just the ideal location for visiting the many shops that surround it. The feeling that you proveriai, inside those ancient walls, will be pleasantly relaxing, and I'm sure it will seem to be turned back, far back in time. For your dinner – of course romantic – you will not get very far, just that you go to the number 2754 – at Calle Lunga San Barnaba –  and you arrive at the restaurant "Ai 4 Feri". Do not forget to ask (with fish), the delicious pumpkin gnocchi with green broccoli.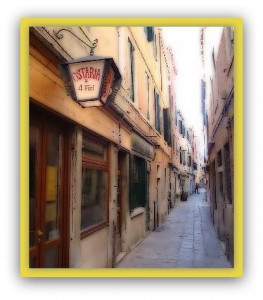 Certainly you have a camera, and I do not want to tell you how to use it, but I offer you some advice: listen to the gondoliers, while they talk waiting for customers. Their facial expressions are worth a careful series of photographs. If you have limited time available, I suggest this address, for each useful preliminary investigation, before arriving in Venice: http://www.visit-venice-italy.com/address-tourist-board-venice-italy.htm