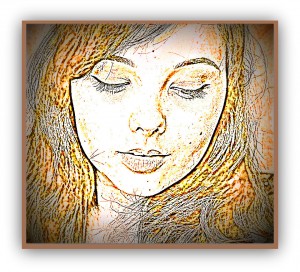 FASHION EVERYWHERE – Coco Chanel: Fashion is not something that exists in dresses only. Fashion is in the street, fashion has to do with ideas, the way we live, what is happening. BEING YOURSELF – Oscar de la Renta: Fashion is about dressing according to what's fashionable. Style is more about being yourself.  ELEGANCE – Paulo Coelho: Elegance is usually confused with superficiality, fashion, lack of depth. This is a serious mistake: human beings need to have elegance in their actions and in their posture, because this word is synonymous with goog taste, amiability, equilibrium and harmony.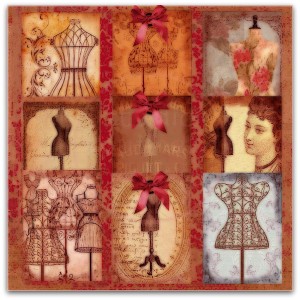 NEVER USE WORD "CHEAP "– Karl Lagerfeld: Never use the word "cheap". Today everybody can look chic in inexpensive clothes (the rich buy them too). There is good clothing design on every level today. You can be the chicest thing in the world in a T-shirt and jeans — it's up to you. APPROVAL FROM OTHERS – Karl Lagerfeld: Don't look to the approval of others for your mental stability. LANGUAGE OF YOUR CLOTHES – Miuccia Prada: What you wear is how you present yourself to the world,especially today when human contacts go so fast. Fashion is instant language. TO BE YOURSELF – Gianni Versace: That is the key of this collection, being yourself. Don't be into trends.Don't make fashion own you, but you decide what you are, what you want to express by the way you dress and the way to live. MOVE FORWARD – Oscar de la Renta: The great thing about fashion is that it always looks forward. PASSION – Yves Saint.Laurent : The most beautiful makeup of a woman is passion. But cosmetics are easier to buy. TRUE BEAUTY – Audrey Hepburn: The beauty of a woman is not in the clothes she wears, the figure that she carries, or the way she combs her hair. The beauty of a woman is seen in her eyes, because that is the doorway to her heart, the place where love resides. True beauty in a woman is reflected in her soul. It's the caring that she lovingly gives, the passion that she shows and the beauty of a woman only grows with passing years. REAL ELEGANCE – Diana Vreeland: The only real elegance is in the mind; if you've got that, the rest really comes from it.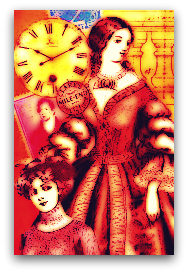 QUALITY – Giorgio Armani: The difference between style and fashion is quality. DREAMING AND MAKE OTHERS DREAM – Donatella Versace: Fashion is about dreaming and making other people dream.  BLACK&WHITE – Coco Chanel: Woman think of all colors except the absence of color. I have said that black has it all. White too. Their beauty is absolute. It is the perfect harmony. SHOES – Christian Dior: You can never take too much care over the choice of your shoes. Too many women think that they are unimportant, but the real proof of an elegant woman is what is on her feet. WEAR RED – Bill Blass: When in doubt, wear red. SIMPLICITY – Leonardo da Vinci: Simplicity is the ultimate sophistication. GIANTS OF HISTORY ABOUT FASSHION – Albert Einstein: Even on the most solemn occasions I got away without wearing socks and hid that lack of civilization in high boots. FORM OF UGLINESS – Oscar Wilde: Fashion is a form of ugliness so intolerable that we have to alter it every six months. OVERDRESSED – Oscar Wilde: You can never be overdressed or overeducated. EASY RULE – Donna Karan: Delete the negative; accentuate the positive!