AIR LIGHT – L. Luisi: This is the time that assembles the dreams and there is absorbed, and the bright air escapes all in white with a large moon.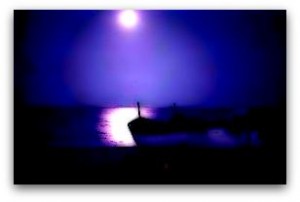 CACTUS FLOWER – American Indian Navaho Song: The darkness gathers, leading cactus flowers in your hair. SHATTER – E. Sodergran: Look? A star fell with a crash! Do not go out on the grass barefoot. My garden is full of pieces. SCREAMING – P. Valéry: What heart can suffer the unbearable charm of the night, shining in the firmament a fatal blow without a cry, like a weapon. THOUSAND DOGS – F. Garcia Lorca: The night knocks trembling, to the windows. Pursued by a thousand dogs, who do not know. IN THE HAND – G. Ungaretti: From star to star, the sun takes leave. As a front tire reappeared at night, in the hollow of his hand. EYES CLOSED – Kalidasa: The moon combing the hair at night, his beloved, and this, for the voluptuousness, closes his eyes.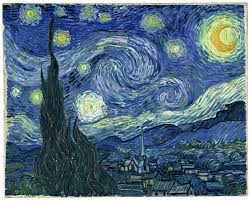 EYES OF BRACE – M. de Unamuno: Open your arms to the night, that is black and very beautiful, because the sun of life has looked, with his burning eyes. The sun became black night, and so beautiful. FISHERMEN – JM Lopez-Pico: Star in the water, I'll pull the network, and pick it up, I will find just the trickle sound of your flight. WOUNDS RED – D. Bell: The stars are mother of pearl buttons, and evening dresses in velvet. It flickers in the evening, fatuous. Is fatuous in the evening, and tremulous, but it exists. In the middle of the night there is always a sore red languishing. FATAL QUIET – U. Foscolo: Maybe because you're the rest of the fatal picture, so dear to me come, oh night. THE VIOLET KINGDOM – Hermann Hesse: Inflates flowed, beauty, a golden light over the sea. She pushed her last red rays, in the name of the purple evening.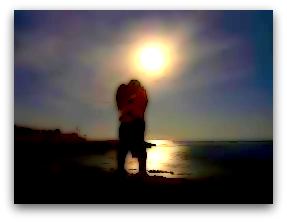 EARS ON THE MEADOW – P. Neruda: Night birds peck at the first stars. Galloping on his horse the night dark, spreading spikes of blue on the lawn. DIVING IN SILENCE – C. Meireles: The night undoes the poor play of differences. It places the horizon line between my eyebrows, and plunges the silence, the last vein of hope. A. and. A WORLD PURPLE – H. Van den Bergh: The moon blazing rows, along the cliffs of the clouds, and the world is purple.