TRUTH – Giunajd: No man has reached the stage of truth, before hundred of his friends as they have declared a heretic. ECHOES – Jean Paul: In the world can be heard more easily echo the answer.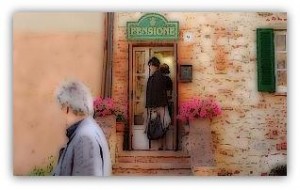 COMFORT – V. Nabokov: Better not to see, all that is hidden in the eyes of others. CURRENT – C. Dickens: "Better, in such cases, do what the crowd does." "And if the crowds are two?" Said Mr. Snodgrass. "Shout with the largest," said Mr. Pickwick. REBELLION – JW Goethe: Change your time you can not; However, you can put against. DESERT – TS Eliot: We are men cables. We are the stuffed men, leaning against each other, with the swollen head of straw. Alas! Our dried voices, when they whisper together are quiet and meaningless, just like the wind on the dry grass. WASTE – Callimachus: I do not like the way that leads around a lot. I do not drink at the fountain policy. I hate anything that is popular.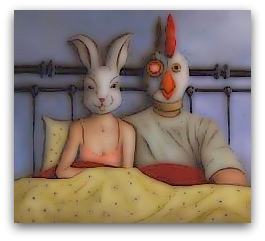 CREATIVITY – Lao-Tzu: The conventions are loyalty and honesty wasted, they are the gateway to the disorder. False teachers of life use flowery words, and give the boot to nonsense. The strong man is the root, under what thins, it is with the fruit, as well as flowering. He has his and not his yes. CLOSURES – J. Coetzee: Something looked at me right in the face. And I do not see it. PLAINS – W. Lippmann: When all think alike, no one thinks very much. COMBINATIONS – Chekhov: Once in the herd, it is useless barks: wags its tail. MODE – FJ Strauss: He who marries the ideas of the time, one day finds himself a widower. BOGS – G. Hidden: They stirred the souls, and now we all have the same thoughts. We expect, but no waiting for us, or a spaceship, or a destiny.