Johnny. His real name is another, but he wants his editorial contribution remains anonymous because 700 islands – a few steps from Florida – are they not sufficient to hide who he is. Meeting Benches respects the choice of this new friend, and thanked him, because only those who live in that small paradise of the Atlantic Ocean is able to give us valuable information. Thanks, Johnny, please come again in info@meetingbenches.com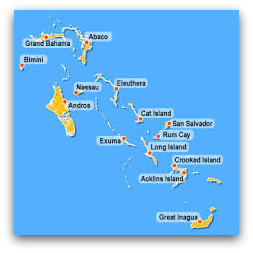 Meeting Benches is my chance discovery, as well as that of The Bahamas. In both cases, I have arrived to
look around, but in both situations I let myself be involved. I was not born in the archipelago, but for some years I work in the island of Grand Bahama, in a tourist facility 16 km from the city of Freeport. http://www.bahamas.com/ . Call me Johnny, dressing in an absolutely informal and let go – for once – the temptations of life, remembering a good sunscreen and a camera.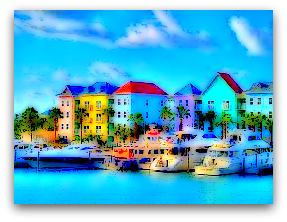 When I discovered these islands, I realized that the Luxury and Paradise had landed in the archipelago, in the form of huge investments that aimed to attract customers with good economic opportunities. http://www.bahamas.com/things-to-do . One of the islands, from the incredibly blue waters – the Big Mayor Cay – is unusual, because a couple of dozens of its residents annual swim naked. Those people seem to have discovered the secret of happiness, swimming with ease and basking in the sun, after eating to satiety (obviously fish and shellfish). Yes, sometimes I envy those pink pigs, so indolent and happy.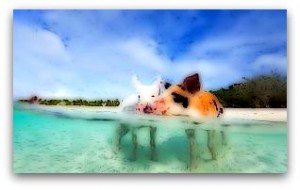 We go to the beach in Nassau. Here, I'll introduce you to Cable Beach, where nature seems to have only two "flaws": too white sandy beaches are too long! What are you watching right now, however, is the expanse of sea caves longest in the world (it seems that those of Nationl Lucayan Park are six kilometers long). Are you ready with your camera? Well, I have something for you, the pink flamingos of the Rand Nature Centre. That building – the Blackbeard's tower – is a reminder of the era of pirates, but have no fear, Blackbeard not heard of again for some time, but if you are interested in their story, we can visit the Pirates of Nassau Museum. When you want to return, you know where to find me. Remember Johnny and write this address: www.vivaresorts.com