Stintino, a small Italian town of Sardinia
an island that has faced for over a century, was inaccessible to all except for those who had long years of imprisonment to be served. For some years, this forgotten place – http://www.sardegnaturismo.it/en/point-of-interest/asinara-national-park – has returned to be unforgettable. I try, with words and a few pictures, to open your eyes, to observe the Corsican seagull gliding on the rocks, but you have to be patient, waiting to see these beautiful creatures as they jump into the sea, collecting fish and shellfish, then bring that food in their nests.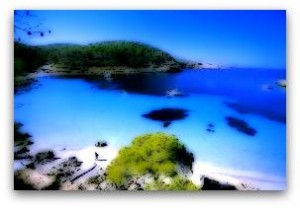 Of course, the structure of the prison is still visible through the vegetation of Piana dei Fornelli, but your pleasant detention in this natural paradise, perhaps, deserves a different location, such as Cala Arena (south island), where – I I am sure – you open your notebook travel, drawing the ancient watchtower. The most beautiful granite rocks, eroded by the wind and the sea, are those of Cala Sant'Andrea, and is near to them that the wonder of your eyes – for a few minutes, preferably in April – caress the yellow flowers of milkweed.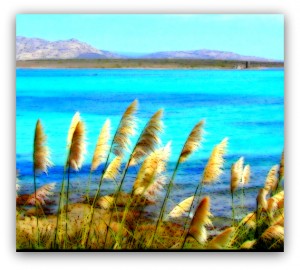 Further to the north of the island of Asinara, the lighthouse of Punta dello Scorno is a splendid vantage point, but if you do not have a mask and snorkel, you can not dive to look for the lobster Palinurus – an unmistakable brown and purple – that that lives in the shallow coastal beaches. Do not forget to observe (in April, but only within the island), a special lily, Lilium Candidum. One recommendation, if you visit with a car this small paradise, is to pay attention to the albino donkeys and the mouflon, wild boar and sheep, and even herds of horses. They, like you, love to live in freedom, between patches of rosemary suspended between the blue sky and the sea.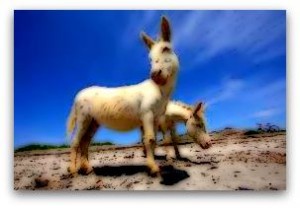 It designs time for your trip, preferably in the month of April, imagining arriving by plane or ship, sleeping in a hotel or renting a room in a house, but do not forget – absolutely do not forget – to dedicate, returning to Stintino, the your last night at a special dinner. A word of advice? " L'Isolotto" in Stintino – http://www.ristorantelisolotto.it/il-menu –  is a restaurant serving strictly Sardinian dishes and excellent seafood. Last tip: if you want to bring with you the flavors of the island, Stintino, you can go to Enoteca Vabes, http://cantine.vinievino.com/cantine-comune-stintino.html .