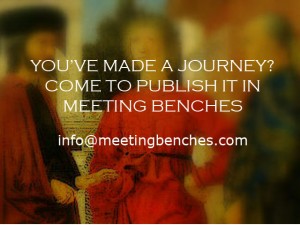 We should call it "Christmas Litz" because the article in this Viennese girl is so personal and full of emotion away – in the history of the life of a human being born in Austria – as to appear, at first reading, as a "diary of intimate and personal. "Not so. If you, as well as the editorial staff of the Meeting Benches, read again what Litz sent us, you too will understand the secret of the woman, rediscovering its past, smiling. We are still waiting, Litz, in info@meetingbenches.com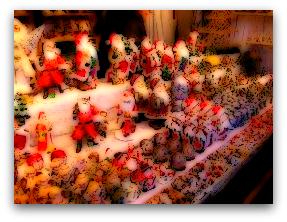 In just over a month, I will come in my "machine of emotions," but you must not think of an instrument by the complex gears. Remember, only memories of my childhood, embracing a special time of year, the Advent. My name – Litz (Elizabeth) – is quite common in Vienna, but if you come into my proposed trip, I'm sure you'll be amazed by the "Gears of memories", the "gates of time" that I will show, starting from the Kunsthistorisches Museum, not just a gallery, but a real blast from the past. Do not forget my favorite section, that of Bruegel, a Flemish family that, by painting, gives us a window current, over landscapes, people and events far 500 years.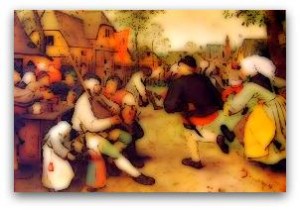 Of course, during the entire month of December, theaters and concert halls in Vienna offer us spoiled for choice. I'm not going to guide you, I leave to you the embarrassment of the delightful and ancient theater 'an der Wien "- 6 Linke Wienzeile – or something less challenging, like going to the Volksoper – 78 of Wahringerstrasse – On to enjoy a delightful operetta. Obviously, you can not overlook a classical concert special, that every Sunday morning is offered to the public in the Chapel of the Hofburg, the Imperial Palace in Austria. When I was a few years younger, between 96 Boys Choir was a little girl, named Litz.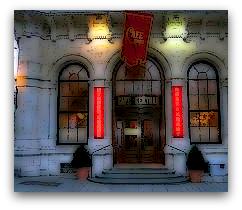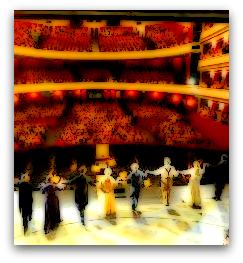 Almost certainly you have already visited the Schonbrunn Castle, but my recommendation is to go back, because the Christmas market and the exhibition of nativity scenes make this place different, completely different in December. My "machine of emotions", you now offe the possibility of a greedy stop at "Café Central", a beautiful Art Nouveau structure, remained almost intact in the atmosphere of the early twentieth century. No, you do not even meet Freud and Trotsky, but you can enjoy a coffee (or hot chocolate, and bitter), inhaling the smell of the time.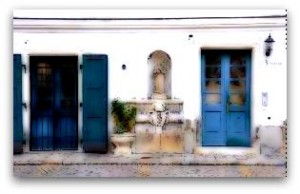 I have not forgotten the coffee Landtman – 4 of Karl Lueger Ring, near the Burgtheater – and the memory of this part of my city and connected not so much to those who could meet in the cafe (typically, actors), but rather to what was there in front of the Burgtheater, the Town Hall Square, the Rathausplatz: "market of the Child Jesus," in a miniature city, including chimes, crib and toy train. To give yourself a special gift, my advice is to get in the medieval quarter of Heiligenkreuzerhof (behind St. Stephen's), where you'll build – as long ago – what makes my city so special memories, beautiful memories. A hug, and my goodbye at Vienna, Litz.