From a girl from Porto, we expected to hear about wine, but in his article, no trace – or most – of what the British (and not only them), love for centuries. Thank you, Felipa. We wait for you where you know, in info@meetingbenches.com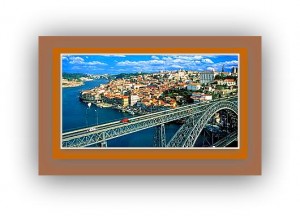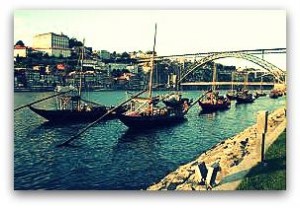 My name is Filipa, I'm Portuguese and I want to tell you about my city, Porto. http://www.porto-tourism.com/tourist-information-offices-in-porto.html . Meeting Benches thank you for this opportunity, and I hope not to disappoint you, accompanying you where I was born and live. Imagine, this morning, to look out over a river, remembering what I have shown you in the last day. Of course, you remember the smell of wine, as well as special music, but today we expect something different: the historic center of my city, along with the visit of a few stores. Now, we are in a district of the city that no tourist wants to lose, Ribeira, fully restored.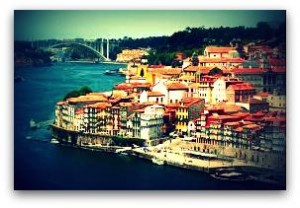 Visiting Barcelos, its gardens in the eyes of Barrancos leave a strange impression, linked to the colors: it's like grass and flowers, along with trees and houses, forming one thing, graceful beauty. What you observe, in Station Square is the characteristic church of San Benito de Ave Maria. Further, the color of the sky today – in the city center – you can distinguish the bell tower of another church, that of Santa Caterina. Moving in Povoa de Varzim, I'm sure you observe with curious eyes the window of Gomez, but you'd better not come in, because the objects of silver and antiques (maybe), could drain your willing to spend!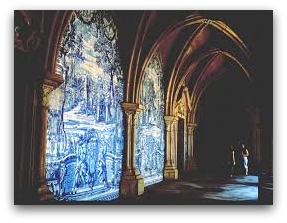 Azuleio. A tile blue. Many tiles together – here, as in all of Portugal – are entire walls (exterior and interior), giving the buildings a unique uniqueness. Before us, on the facade, there are those in the Church of Santo Ildefonso. If you love to read, before you leave, do not miss the wainscoting of "Lello & Irmao", a bookshop at number 144 Rua de Carmelita, open from ten in the morning until eight at night.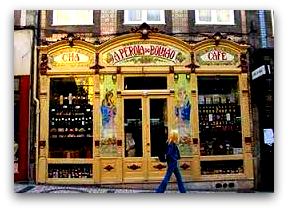 Coming out, but only if you want, we can have dinner together at the restaurant "Chez Lapin," 40 rua Canastreiros. Good home cooking, along with all the flavors and smells of my childhood. Thursday (if you have time before you leave), I can accompany you in the central square of Barcelos, for a market to open, where you can find something at a good price that you home. I hope that your nights scented wine were fine, and that the hotel Boa-Vista (58 of esplanada do Castelo) was at the height of his fame. Send me two or three photos – the ones you want – of our days in Porto. Do you know the address of Felipa. Hello.