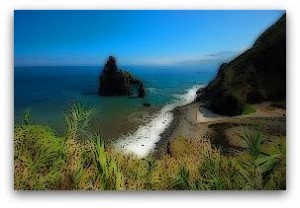 Hello. The most inner of my time, living for a week in Madeira, has the charm of waiting, but just to the north of the island. This I learned by observing farmers and fishermen, while their gestures they translated for me – with care and skill, even if unintentionally – a love letter, without pen and paper.
I've already talked about the south coast of Madeira, the most well-known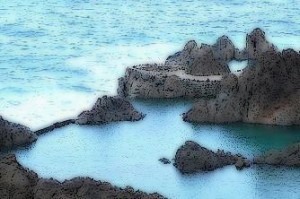 tourist side, where a myriad of visitors remains, like me, fascinated by the tenderness of the flowers and the charm of the tiny villages clinging to the rocks. This side of the island does not know the habit of waiting, because everything flows nicely, along with the "click" of the camera for every tourist.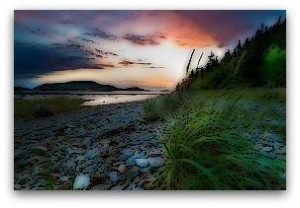 Visiting the north of the island, I have not taken any photo, but I listened to the wind, enjoying the sea and the charm of waiting. I painted a sunset in my travel notebook, imagining that the color of the waves was – as Pablo Neruda – that of passion. Inside that page, I imagined the depth of my affection for you, choosing the most intense sea blue color, which certainly would have liked to Rainer Maria Rilke.
Observing the vitality and the torment of the clouds in the Atlantic Ocean, I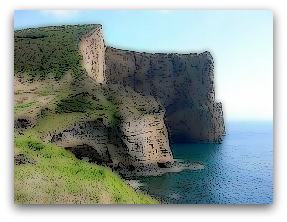 stopped for a moment, undecided, waiting for the pain of the widows of a thousand shipwrecks from becoming the choice of an appropriate color, yellow-gold, because as Frida Kahlo, those passionate tone is gray and black water down in the stormy sky.
I painted the homes of a brutal white color, like maybe he did Ernest Hemingway, imagining that each of their homes was the fragment and the spirit of the women, who were waiting by the sea the most coveted gifts, the return of a loved one. I painted each blade of grass with green opal, while the wind, without words or paper, he wrote in the waves without sea a novel of timeless love, that here, perhaps, Enrich Maria Remarque would have wanted to write, to the north of every expectation.
When you receive this letter, I will be flying in the heart of the Atlantic Ocean, to the Azores Islands, looking for your grass.