……………………………..That formation of the actual armies denominated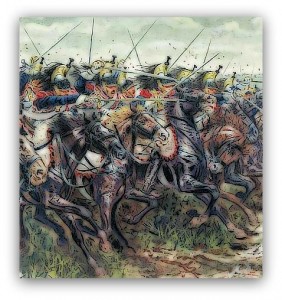 platoon, called then "ordinaire ", a group of fellow soldiers understood among the ten and the nineteen men, that ate drawing from a same pot, marched and they received together the mail, in an Earth where the distances made it greater than that actual, because the news traveled on the legs, or on the legs.
They were that fellow soldiers to send in country the personal effects, the letters and the money of the friends with which they had shared the trust and the fear of the disapproval, the auto-respect and the solidity of the relationships. That brothers of theirs in arm would not have eaten anymore and marched, ransacked and violated together with them.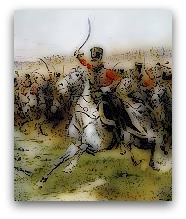 Also a French of the second regiment hussars it had his "ordinaire", and also he desired to count on the solidity of the relationships with his fellow soldiers, because the pursuit of a defeated army turned at times him into slaughters, whether to reap victims with his own sabre. There were also however some exceptions, where the excess of rashness could twist him against the pursuers.
The received orders, were those to pursue the Russians in the direction of Olmutz. To the sides of the road that Jacopo Rucellai was crossing with his squadron, the sweet hills that contained rye, tobacco and beets apparently showed now a calm landscape, punctuated of devastated farms, where the silent inhabitants observed to unthread soldiers in blue.
Many of that farmers, were run away in the woods, because what the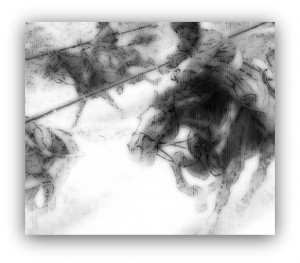 Cosacchis left, or they took, you had left the sign, and not only in the stalls or in the wine cellars of those houses all equal ones, where the laundry was stolen to make bandages of it, everything you had been upset, but that "everything" you was not made only of broken down strokes to take drugs of alcohol……………………………………..
This page, is drawn by a novel by the misleading title, WAITING FOR AUSTERLITZ, published by Meeting Benches (available eBook for now in the version of Italian language). Certainly, some of the stories lived by the protagonists of the book, they are temporally reported in the places of an ancient battle, but the narrative focus is the love. A diary, an old diary had been making yellow for the time, and written by a hussar of the first Empire French, preserve the certainty that stories of love apparently distant. They contain only not the memory of the historical events, but also the taste of the apples, and of the emotions, of two human beings that had tried to write theirs "we can do it."
http://meetingbenches.com/book-italian-version/