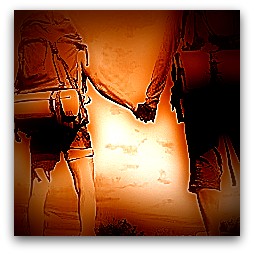 He was convinced that in men – and women in par – a passion that is not without scary, and also of seriousness of the fatalistic necessity one that manifests itself in the tragedies. Love, in truth, it brings, as always, a bandage and a quiver full of arrows. But these darts are pretty winged deadly sharp, and the little god looks sideways at times, mischievous, pushing the bandages. Even the flames shine in them, the more that do not burn. As in Shakespeare's comedies, love always the Serbian character of truth. For him, the night was a cool night, and the life was a harrowing day. He was also convinced that where they burn books, they will also burn people with.
"You were an old sire, the hoary hair you had and severe the core; poor old sire! A young bride you have taken. There was a nice pageboy, had blond head and the light  heart; to the young queen he was holding her trawl of silk. Do you know the old song? It sounds so sweet, it sounds so bitter! Are both dead, pageboy and queen: she was too dear to him. "
Christian Johann Heinrich Heine was born in Düsseldorf in 1797, but his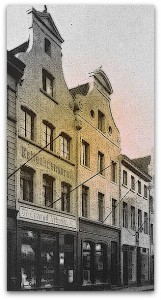 Jewish parents did not know that her son would be the greatest German poet of the period of transition. Obviously, his parents could not even predict that a bourgeois career would not have been the most suitable for her son who was composing at the age of 20 years love poems. Curiously, that soul-male was for gentle forgiving to enemies, but not before they were hanged.
Heine studied law in Berlin and had converted to the Protestant religion,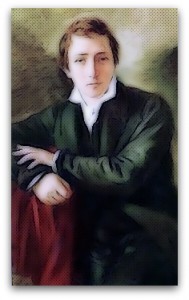 emerging from obscurity with the publication of his short stories opera, the "Impressions of the journey." A travel diary – unreal – where writing he tells fantastic themes and moral. In 1826 he was in England, and two years later in Italy. From his last journey, a book is born, "Florentine Nights." But the young Heinrich travels also in France, not knowing that that land, from 1856, would have accepted his body, forever.
"Lovely cradle of my troubles, beautiful tomb of my hope, my city, I leave you now, and you will be my greeting. Hail, holy hostel, asylum trust my diva, where before, lad, my eyes discovered quello. Do not ever seen had thee, oh queen of my heart; would not it, that tears do to me and struggles at all hours. Love you I do not ever I requested, and I closed my heart Desiro; only I understood where they live quiet tunes your breath. But proud, your disdainful told me he drove away from you. Out of her mind, so outcast, all is in vain to make me clean. And I drag the side to wander from land to land, until far the weary head I placed a cold day underground. "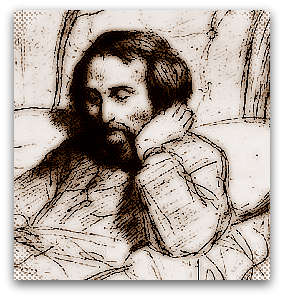 Balzac, Victor Hugo, de Musset, George Sand and Karl Marx, they embrace his days and his mind, but since 1835 his books cannot be read in Germany, and it is precisely to that kind of German enemies – literary and political – that he does not offer forgiveness. To writing, he has always used his mother tongue, and now awaits us in the cemetery of Montmartre in Paris, as a witness to a reality mild and delicate, powered by two unhappy love for two women named Amalie and Therese.