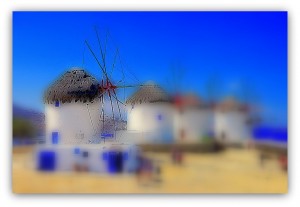 Windmills and beaches, whitewashed houses and blue-domed churches. Today, you're with Meeting Benches in an airport greek archipelago of the Cyclades, but we will not have the time to talk about all the 56 islands (of which 24 are inhabited), and our curiosity will stop only at Mykonos, the island cosmopolitan and tolerant, one that welcomes thousands of visitors all year round, giving you the option to choose between the little-known southern beaches of Kalafatis, Ornos and quiet Paragka, or the northern regions of Aghios Stefanos and Panormos, maybe reading a novel that speaks of the sea, such as SINKHOLES, published by Meeting Benches.
As you can see, are his windmills to welcome us. While we are moving towards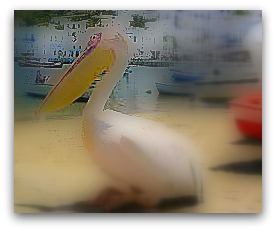 Mykonos town, through a maze of white color from dazzling  alleys, I am sure that you will do what I also did some years ago, during my first visit to this place where the fish seems to come from the imagination of a god particularly creative. Yes, you put your hand to your SLR camera to photograph an old friend of mine named Pétros, a pelican, but do not ask the price of a house – if you do want to buy one – because it would be frighteningly high.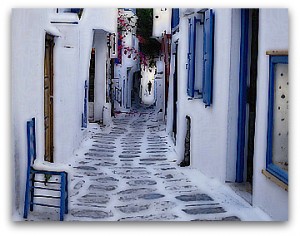 No, I'll take you to the archaeological museum and even at the Maritime Museum of the Aegean, because on two occasions I'll want to watch your eyes when we are in the neighborhood of Alefkandras – one of the artists – the place where the houses retain wonderful balconies paintings – and when we are in a house of the nineteenth century, where each object has been preserved to its original place, to tell at visitor the everyday any, about a lady named Léna, Léna Skrivanou.
If you wish, we can visit the monastery of Panagia the Tourliani, to Ano Mera,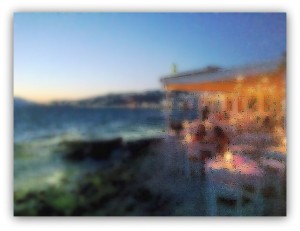 where you can admire the red dome of the church and the beautiful marble tower. On our return, but before the sunset of the Sun, we will be on the Mykonos Harbor, where we expect a restaurant and an outdoor table, to eat a little bit of sunset and drink the blue of the stars. We are in to Mykonos Sea Satin Market, a place special for a special goodbye to fresh fish and seafood, listening to Greek music. Obviously, in this island which is named after the grandson of Phoebus, and in this city that its inhabitants called Chora, we will eat even the famous donuts with honey and ice cream.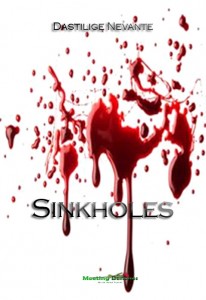 Again, along with with Meeting Benches, you will have your heart in a house a home in your heart. For any Technical deepening, Meeting Benches (info@meetingbenches.com), is available to get you in touch with the specific reference Real Estate Agency, to visit Andros and Tnos, Delos and Syros, Kea and Kythnos, Serifos and Sifnos, Paros and Naxos, Amorgos and Ios, Sikinos or Folegandros, Milos and Santorini islands where the price of a dream is within reach of your chances, and of course I hope you write these things in your notebook.