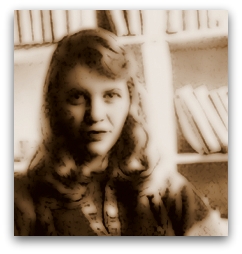 "I Am Vertical, but I would rather be horizontal. I am not a tree with my root in the soil, sucking up minerals and motherly love, so that each March I may gleam into leaf, nor am I the beauty of a garden bed. Attracting my share of Ahs and spectacularly painted, unknowing I must soon unpetal. Compared with me, a tree is immortal, and a flower-head not tall, but more startling, and I want the one's longevity and the other's daring. Tonight, in the infinitesimal light of the stars, the trees and the flowers have been strewing their cool odors. I walk among them, but none of them are noticing. Sometimes I think that when I am sleeping I must most perfectly resemble them – thoughts gone dim. It is more natural to me, lying down. Then the sky and I are in open conversation, and I shall be useful when I lie down finally: then the trees may touch me for once, and the flowers have time for me."
Before committing suicide, the woman who suffered from frequent bouts of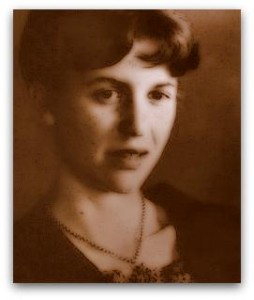 depression had not been able to express fully the role of mother and wife, but he had written his last poem, the Edge. What remains of her is not only in the cemetery in Heptonstall, West Yorkshire, because his only novel – The Bell Jar – talks about her through the flight in the madness of the protagonist of those pages in part autobiographical. That fragile woman, the writer and the wife were imprisoned in a happy marriage formally, where inside the day and night they cataloged the spaces imperfect of his aspirations: mother in the light and writer in the dark. Those aspirations, in the end, they had found their perfection, at the cost of divorce and loneliness.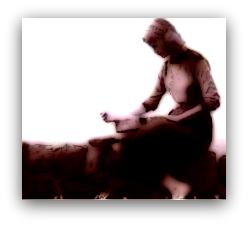 "The woman is finally perfect. His dead body brings the smile of accomplishment. The illusion of a Greek necessity, flows into the folds of his robe, and his bare feet seem to say: we walked so much, it's over. Each dead child, rewound, whitesnake. One at each little Pitcher of milk, now empty bent them. Back into her body as petals of a rose close when the garden s'intorpidisce and odors bleed. From the sweet, deep throats of the night flower, the moon has nothing to be sad, staring from her hood of bone is used to this kind of thing. His black spots crackle and roll."
Sylvia Plath, continuing to lovingly care of her two children, had tried to solve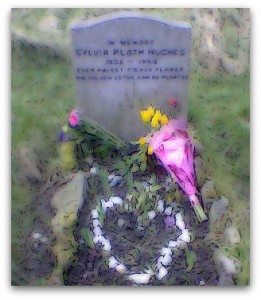 his existential conflict, the one enclosed into the parentheses impassable his society gave to the woman, but denied at the writer-wife, where brackets of values​​, success and marital betrayals, they traveled separately to male and female. That woman was born in Boston in 1932, no longer had need to pretend not to know that her husband was cheating on her. Sylvia, imperceptible he was building his bell of death, but what remains of his poems, his only novel and his diary, still tells the story of a loving mother and of a woman socially engaged, who died in London in 1963, at the age of 30 years.
"Dying is an art, like everything else. I do it exceptionally well. I do it so it looks like a hell. I do it so it feels real. Guess you could say I've a call."