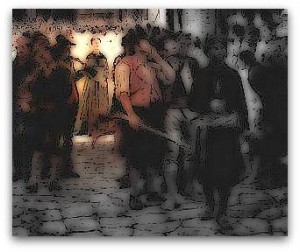 It was August 20, 1799, and she was 47 years old, but she was not in that square in Naples to go to market. Defonseca Eleonora Pimentel was led to the gallows for hanging, that accorded to other seven men who – like her – they believed in the concepts of liberty, equality and fraternity.
That woman brave and intelligent, had greeted us with a short phrase in Latin, which tells us a lot about her: "Forsan et haec olim meminisse iuvabit" (Maybe one day this will benefit all remember "). Obviously, the mob cheering the public performance, it did not understand the ancient language of Virgil, and the life of the woman intrepid, it has handed down more memory.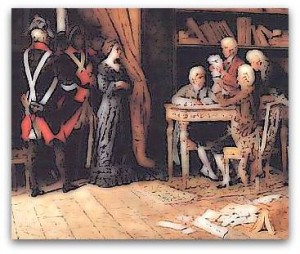 "Mrs. Eleonora singing inside the theater, now dancing in the middle of the market. Long live the holy Pope who sent the guns to hunt the Jacobins. Long live the gibbet and Master Donato! Santo Antonio is asked! "
That woman cultured and dignified, born in Rome in 1752 by Portuguese parents, the poet woman who frequented the salons academics under the pseudonym Epolnifenora Olcesamante or Altidora Espertusa, she had participated in the Neapolitan revolution of 1799, giving life to the ideals in which he believed. She wrote the anthem of the new republic, and also wrote about the new republican newspaper – The Monitors – but the French army had forget that woman and the Neapolitan patriots to their fate , he left without Eleanor, because she was arrested and sentenced to death.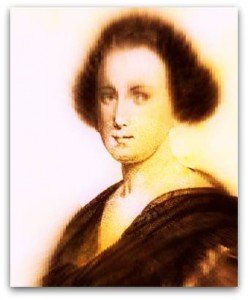 Its existence was not successful, due to the untimely death of his mother and the temper tantrums of a violent husband, what caused her two abortions. With that double experience, Eleanor had not even been able to keep the joy of the one beloved son, little Francis, who died at the age of two years. She asked a dignified death – for accepts and not by hanging – and also asked the royal clemency, but all was to her denied. A single human being had compassion inside that summer day, for this woman so special, but she had kindly offered to him its neck to halter , remaining suspended between earth and sky for a whole day

"Son, you reign in Heaven, I have here a little rest. Miserable, afflicted, and you bereft and deprived; ah if you reign, this is my joy. Your life is off and my hope is alive. Indeed, the faith is growing and it comes alive, and for it to pain the joy I plug: why live out the comparison harassing, and all those who get to your death comes, and part of your glory descends on me, because being a mother of elected spirit of the devout soul in charity lights up. But the snare of nature on earth it is tight. Ah, if only to die again in Heaven stretches, pray you peace to the panting chest! "