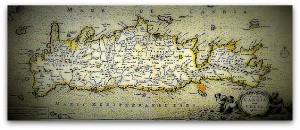 "I do not expect anything. I fear nothing. I am free." If you want to know where to find this phrase engraved, you have to go in the island of Crete. If you are also curious about the author, you can read me here, where I will talk you about two books – from which two film are born – written by Nikos Kazantzakis, a poet and journalist, but also a writer and philosopher born in the island, in Megalo Kastro, in one day in February of 1883, when his land still have the Turkish flag. Of his book "The Last Temptation", I like to remind you its own page, a reflection of a man named Jesus:
"I'm a liar, hypocrite, scary; I never tell the truth, I have not the courage. I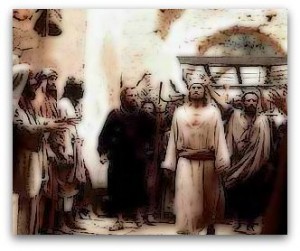 see a woman go and blush, bow my head but my eyes are filled with immorality. Do not knock, do not kill, not because I want to but because I am afraid. Fear. She is my mother, my father, and my God."
Nikos studied law in Athens and Paris knows environments of the early twentieth century, returning with eyes more attentive to observe his country and the many places on earth that he visit, work and intellectual curiosity. The emotions of his travels, he collected in diaries, correspondences are true in places and situations experienced in Berlin or in Italy, Spain or Egypt. Kazantzakis is obviously deeply and a "greek", what we find in his second book "Zorba the greek", and even this, I remember a brief exchange between two characters in the novel: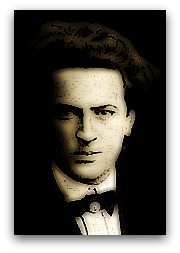 "Come Zorba," I cried, "teach me to dance!"
Zorba jumped up , his face lit up.
"A dance , master?" He said, "To dance? Come on!"
"Next Zorba , my life has changed, and go!"
"First we 'll teach him zeimbèkiko , a wild dance , from valor. That's what the Comitaji danced before the battle."
He took off his shoes , he threw away the eggplant -colored stockings, stood with his shirt, but he felt suffocated. Threw it away, too.
"Look at my foot , master," he ordered, "watch him well!"
He stretched out his leg, slightly touched the ground with his foot, he reached the other steps intertwined wildly, joyously, the earth resounded.
He put his arm on my shoulder.
"Come, my boy, the two of us!"
We threw ourselves into the dance Zorba corrected me , serious, patient, with tenderness; I took courage, I felt that my feet put heavy wings.
"Bravo, you're an eagle," cried Zorba to give me the pace. "Good boy! To hell with the cards and the inkwells! To hell with assets and interests. Now that dances too and learn my language, we'll have things to tell!"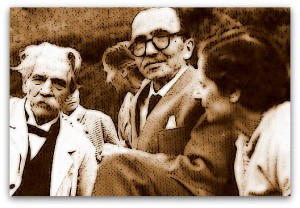 Nikos Kazantzakis died in an October day in 1957, far from his beloved island of Crete, but in the personal desire for freedom and do travel, he has left us great memory. The boy with glasses, the one who for 15 years was married a woman named Galatea. But that double-desire (the need for a divorce, and freedom to travel), lasted seventy-four his life. He had been able to meet the love of a fellow by the name of Helen. Visiting the land of his birth, on his tomb you can read what I have written you in the beginning.