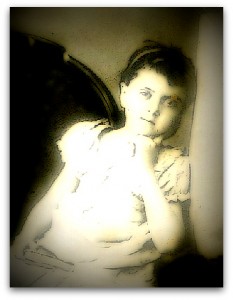 She only had time to condense herself in 18 years of his life, but what they gave us – written in French, and in rhyming couplets or alternate – is her immense love for the things written. Julia had done his studies at the Sorbonne in Paris, attending the Faculty of Philosophy and Letters, but by the age of 5 years, she knew how to write amazing things, many were already at 7 years his poems, the ones that the age of 8 were also written in French (but also knew the languages ​​English and German). The passion for the theater comes into her life at the age of 10, writing love comedies and tragic.
"What is my life? Thank God it gave me the writing. I want to be what they are capable of becoming, a daughter of the Sun We all have fear when we are in the waiting room, because we need to go further. Somewhere inside me, I feel happy. Everything is fine.
Julia was born in 1869 – and was buried in the cemetery of Belu – but she died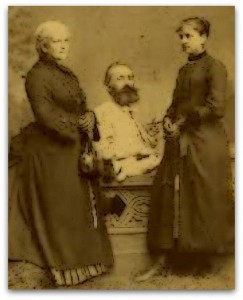 prematurely in 1888, loving life, their country and the writing, waiting inexplicable for a death that he felt on top of itself. Strangely, she had a special diary, the one where he dreamed of a long life from the romantic ending: "Every man has within him the gift of love, but the object of love is different, because you cannot love the gold, or the science, art or pleasure, or both. How many scientists have loved their neighbor? This small number of elected members has left to love? Include the people who love them, struggling at length in vacuum, looking for and finding a heart fill of its fullness. Others will have a broken heart, and die. Others respond that nothing can touch their heart, a heart that has no love without hate."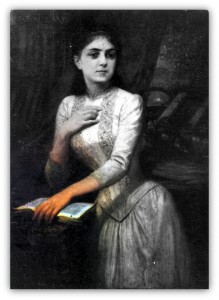 Six years had passed since his death. One spring evening, the father was sitting at his desk, thinking to her daughter died so prematurely of tuberculosis, but had paper and pencils in front of himself. Within himself, the man hears something imperceptible, like the ticking of the telegraph. Mechanically his hand moves to pick up the pencil, but for 5 seconds he lost track of time, and what he had read on a pure white sheet, was well reading: "Je suis heureuse. Je t'aime: nous nous reverrons. Cela doit is suff. Julie Hasdeu." I'm happy. I love you. We'll see. That should be enough.
If you, my friend, you need find peace within yourself, maybe you can go to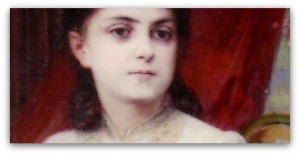 Romania, where you expect a place called Campina. You'll find a small castle dedicated to Julia, the one built by her father, in eternal memory of a wonderful daughter. In that place of silence, you can hear what Julia Hasdeu had received in life: with the faith in God and love, they can break down the invisible barriers. I hope that you, too, as you came home, you'll have within you the answer to the three questions that born along with us, when the umbilical cord that bound us to our mothers has been cut: where I come from, who I'm , where I go. Remember the answer to Julia: "There is no youth, and even old age. Life and death are only stages of the Line Eternal."