I'll take you
on a twenty per cent of French territory that has earth-karst, in the Vaucluse, the Vercors Mountains, and also in the low and narrow valleys near Marseille. It in the pre-Alpine region of Vercors – a mountain range in the west of the Alps of Dauphine – who in 1953 had been discovered the deepest abyss of all France, 1,200 meters of underground infinity. In that vastness without light, the soluble nature of the plaster had been able to determine unique landscapes, where the surface was materialized  into sinkholes and caves, from which it possible to gain access to an incredible secret world.
Jacques Delors, one of the two protagonists of the novel Sinkholes, he knew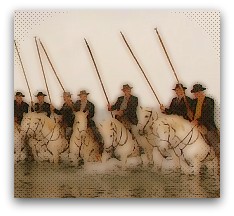 perfectly well that those chasms had be deadly traps for humans who ventured – and not just because of the water – because there was for those who had entered the opportunity to remain imprisoned. Provence, for the left-handed sailor, was a landscape not only colorful, but full of bright light and especially, the same one that had inspired so many painters. Sainte-Maries-de-la-Mer, was a small village of Lower French Camargue, the one where Jacques Delors he had moved three years ago from Marseille.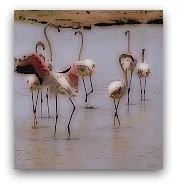 Behind that small chest on the sea, in the distant hills of Arles, in the period between June and August everything was covered with rows of purple lavender, the ones that made this unique landscape, with many lagoons of the near Camargue the crowding flamingos, those hanging around in the ponds of the Parc du Pont de Gau. If you want to visit those places, do not forget the typical dinners of bull-meat, the bullfighting non-violent, the horseback riding on the white beaches, the long hikes or bike on the Digue à la Mer.
Jacques lives in Agues-Mortes, for him – and I hope for you too – the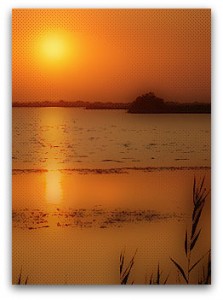 appointment with the sunset are a special sunset, it a daily ritual. If you are interested, into your travel Notes you can write a name, Etang des Launes, an emotion painted in two colors: pink and purple. In that area, you can make a pleasant river cruise, the one "house boat", but you need to be interested in the slow pace of that type of navigation on the River Rhone, and even of his silences. If you do not have a reservation, no problem, you can request a boarding "à la cabine."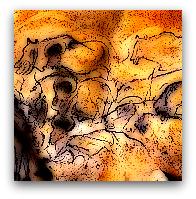 We've known for some time now, and you know my advice, but I will repeat: traveling with light luggage, a good travel notebook and a mobile phone multi-use. Do not forget a visit to the nearby prehistoric caves of Cauvet – they are only 88 km from the sea – and I'm sure you'll thank me for this advice, because the colors are impossible, and the figures are improbable, inside that places suspended in time. They will remain in the your heart (and inside your notebook from the trip).